Tropic Bound
Miami's First International Artists' Book Fair

Tropic Bound is a biennial artists' book fair led by Cristina Favretto, Sarah Michelle Rupert, and Ingrid Schindall. Coming to the Miami Design District in 2023, the fair will be both an exhibition and an educational space for artists, publishers, students, and academics.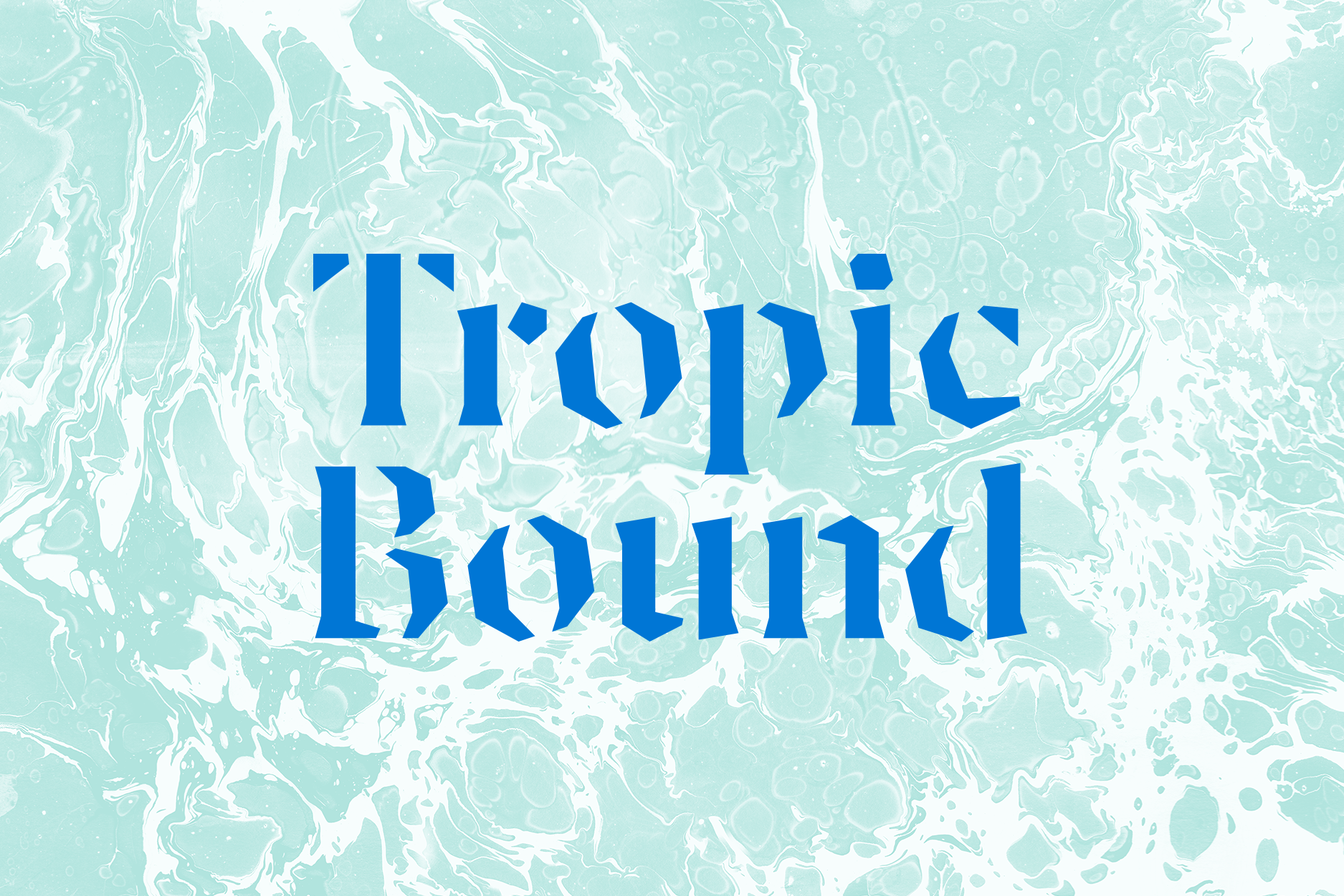 Each component of Tropic Bound's graphic identity is connected to the materiality of the book arts. For example, the font is angular and exhibits sharp, woodcut-like cuts and the watery marbling reflects the fair's seaside location.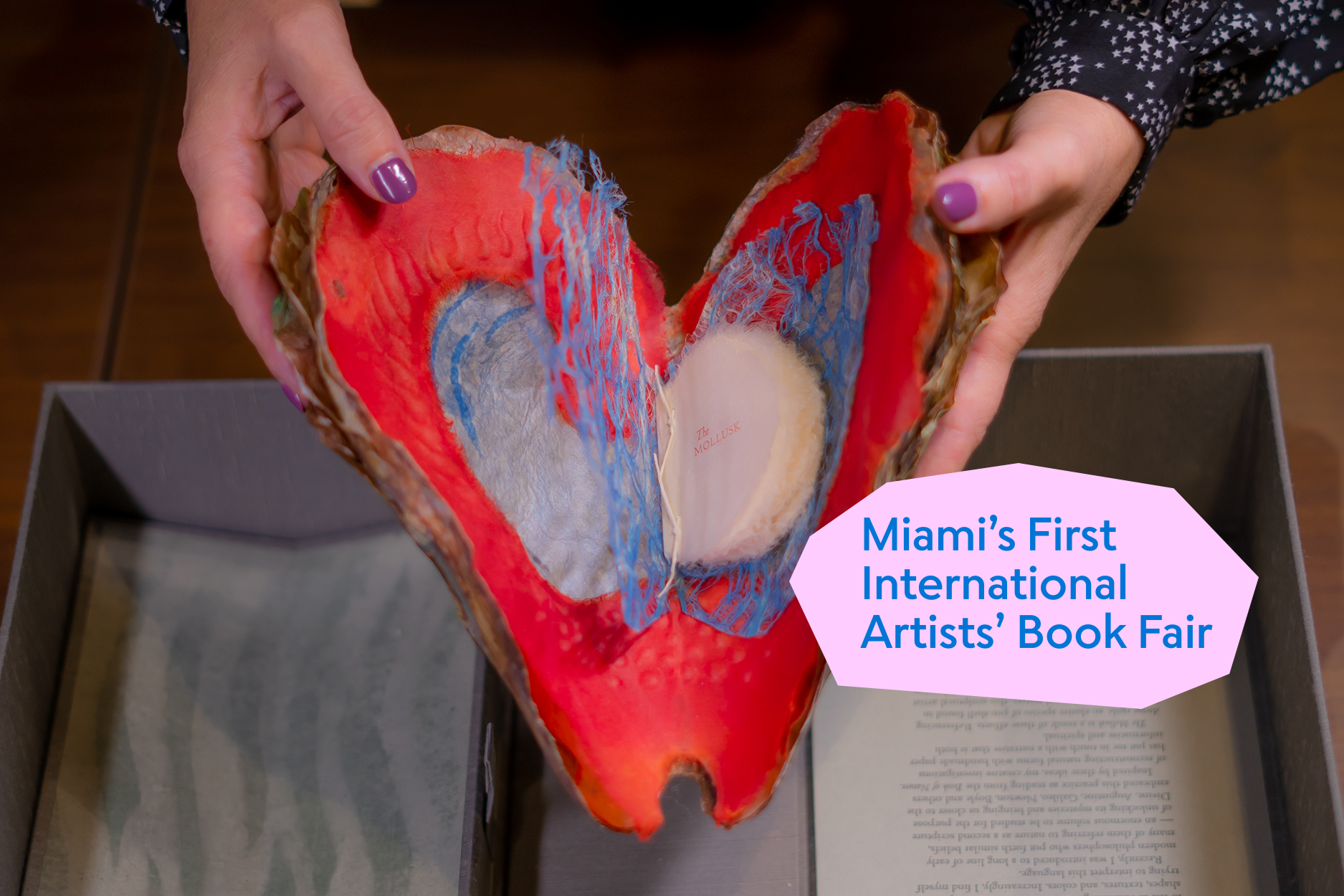 Tropic Bound's identity represents the book arts. Their priorities are not just to showcase this artistic outcome, though. Rather, they want to illuminate it as an interactive, intimate, and provocative art experience. The brand is all about craft and materiality, so the tentpoles of the brand are inspired by different techniques related to book arts: woodcuts, marbling, and watermarks.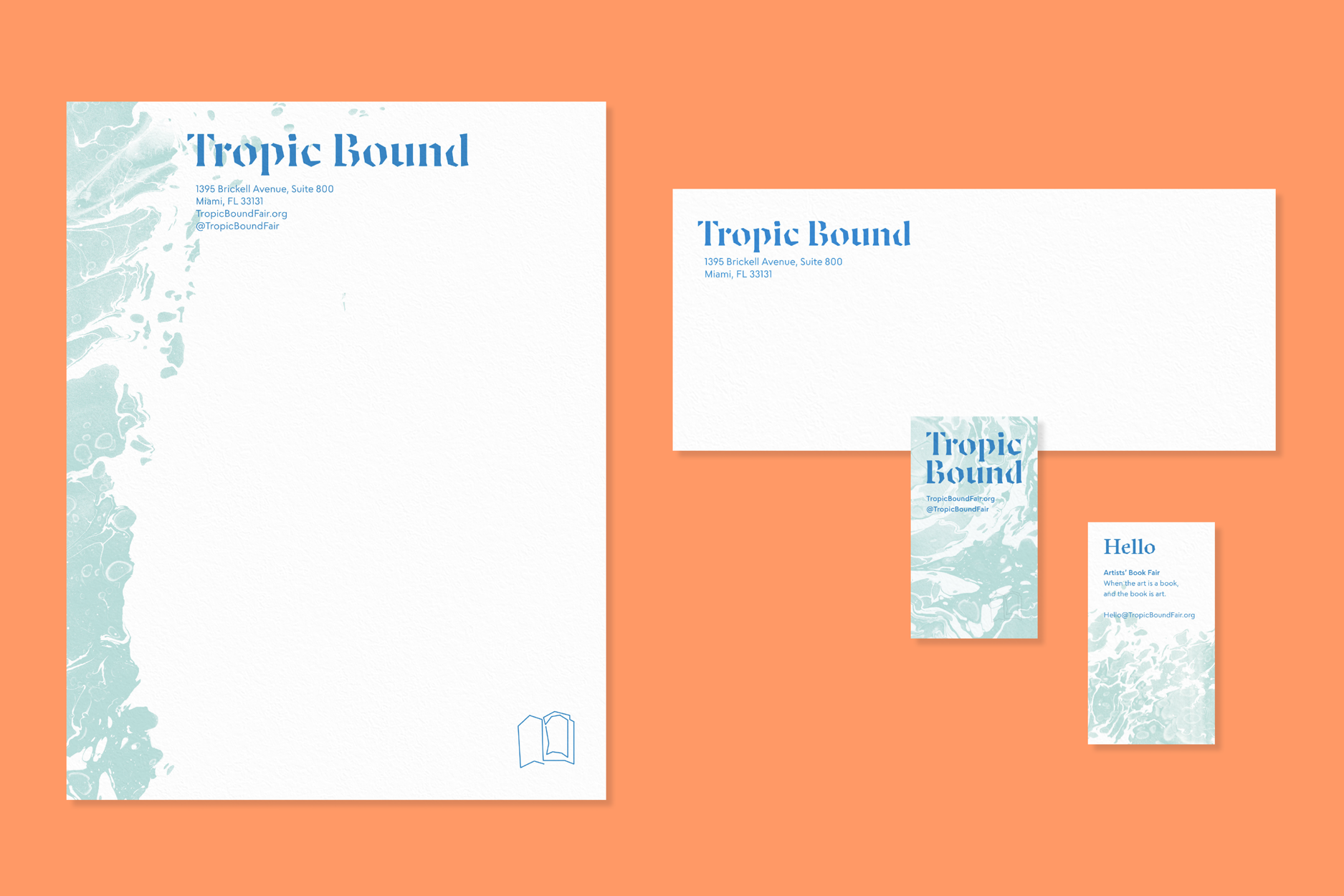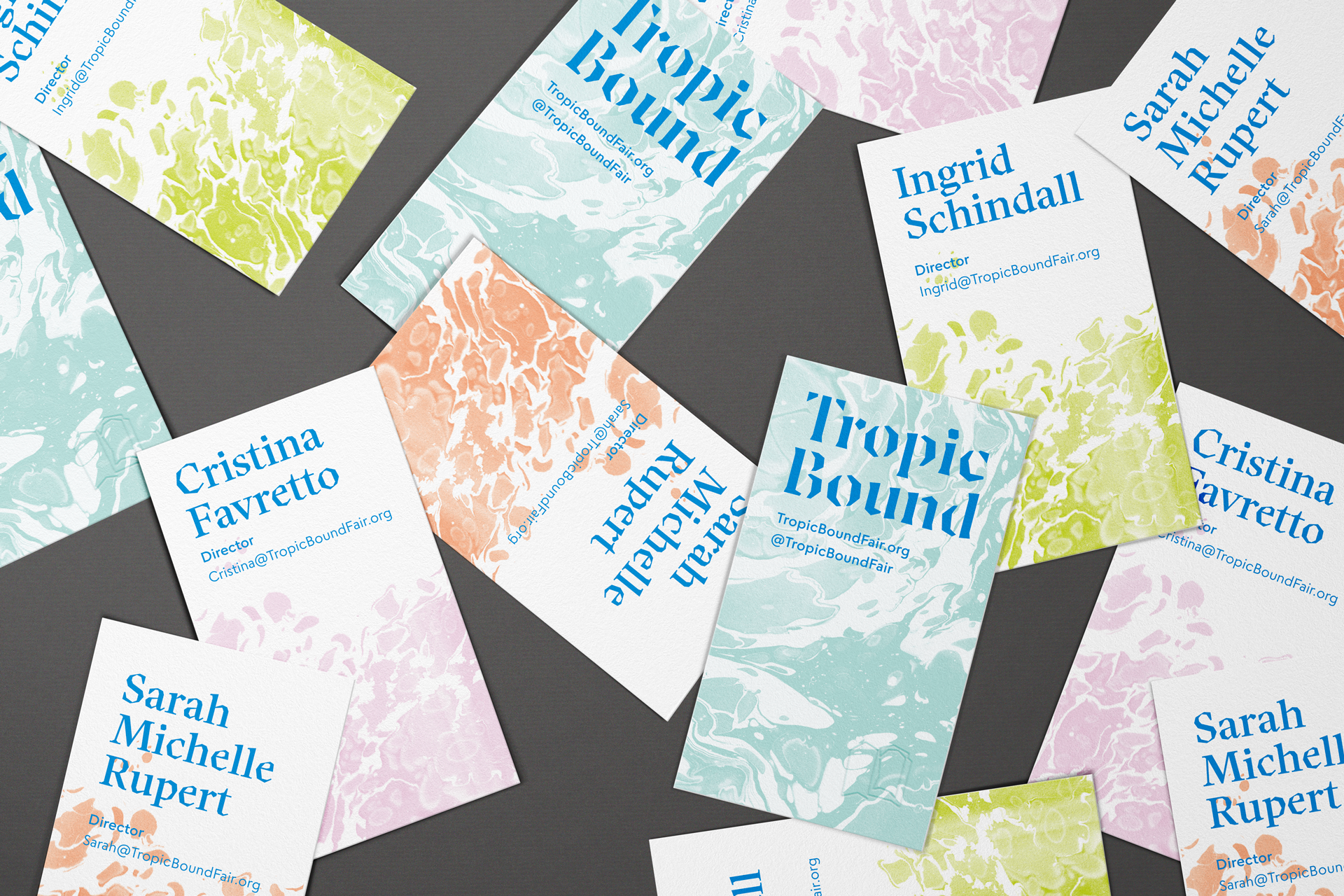 To establish a base, we wanted something that felt connected to the physical, natural, and familiar. To achieve all of that at once, we chose marbling. Marbling has historically been used for end pages and is still a part of the book crafts. It gives the appearance of movement and texture, and the fluid quality of this effect can also be interpreted as water, a relevant symbol of life in the tropics.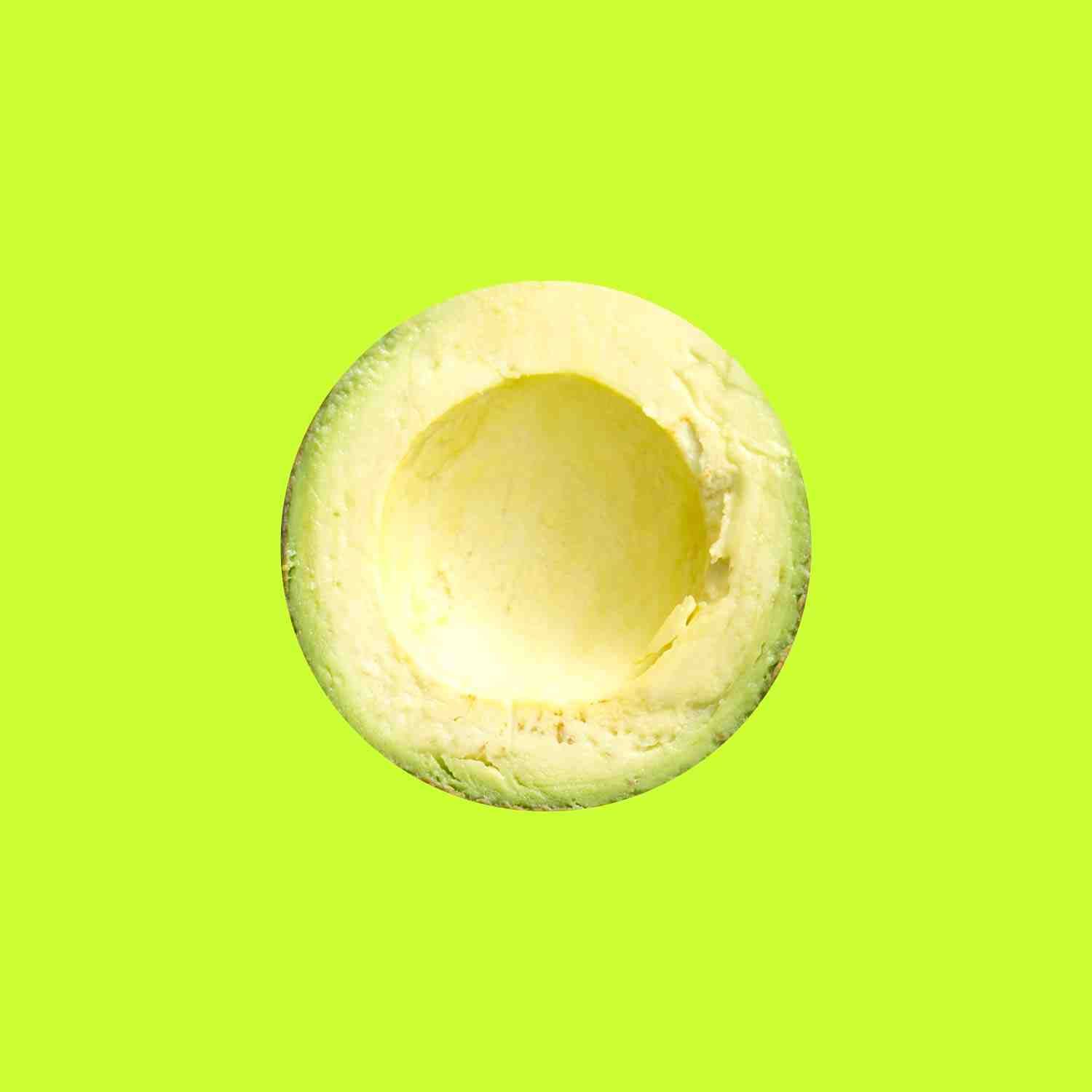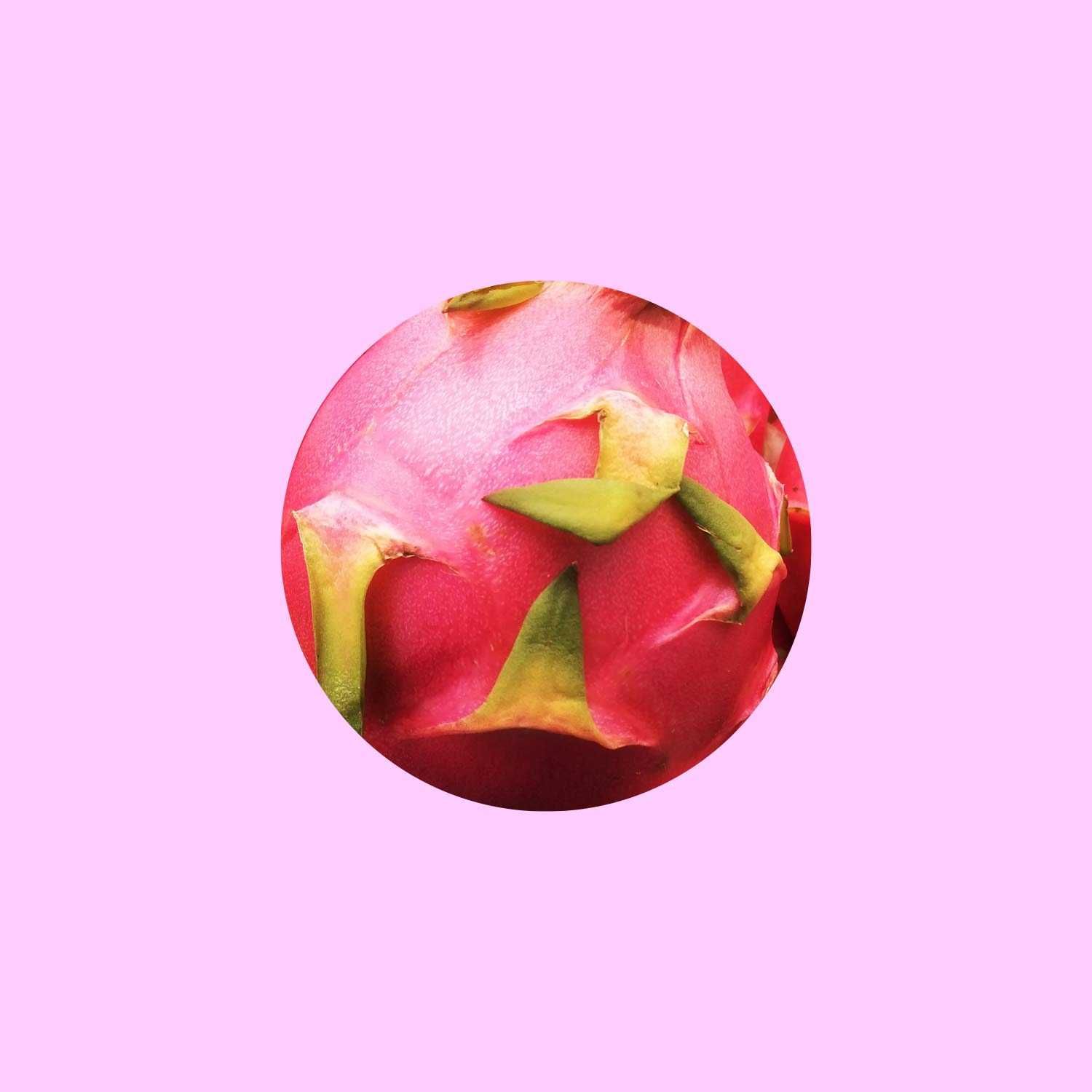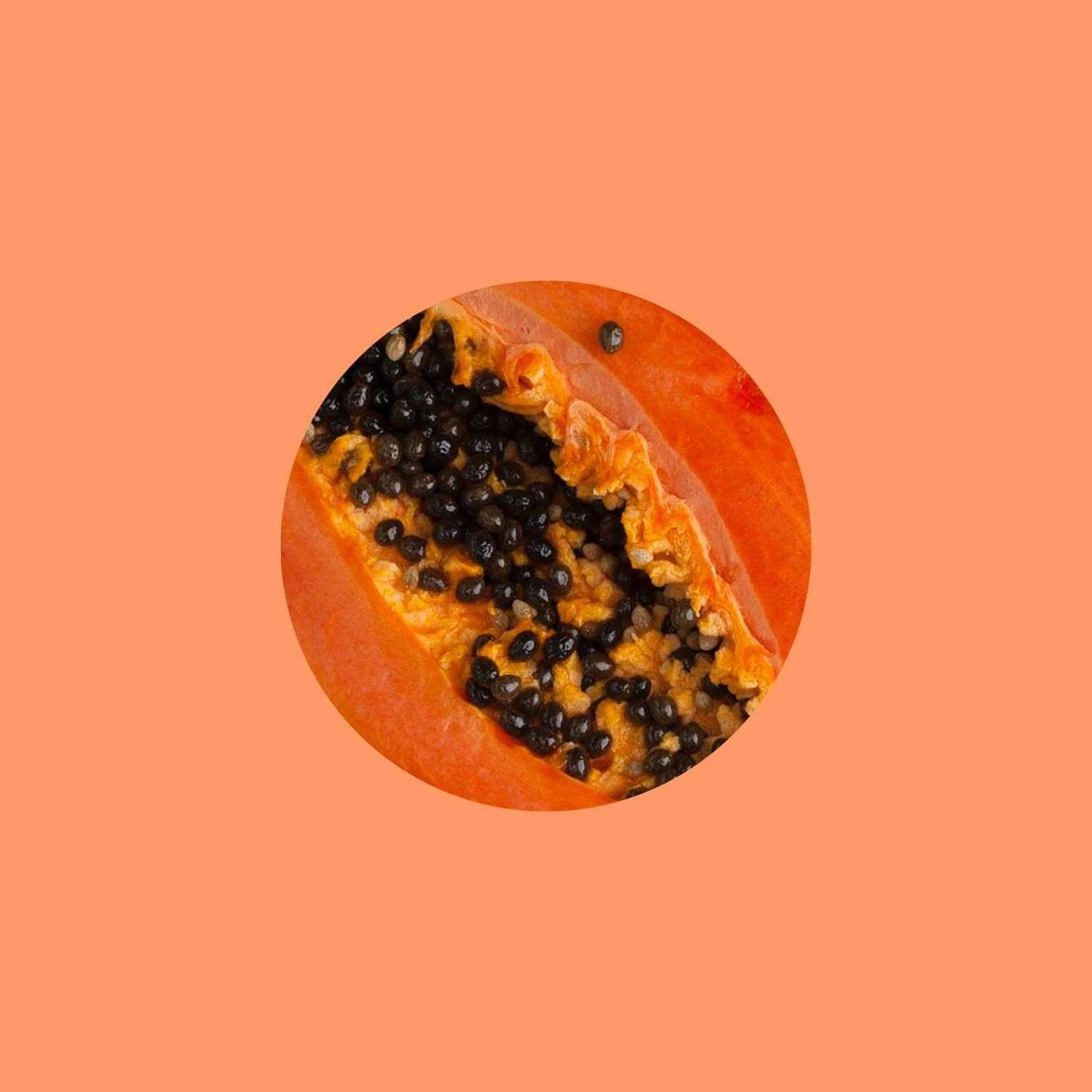 The color palette is inspired by the vibrant hues of tropical fruits, creating a connection to both the spirit and the physical location of Tropic Bound.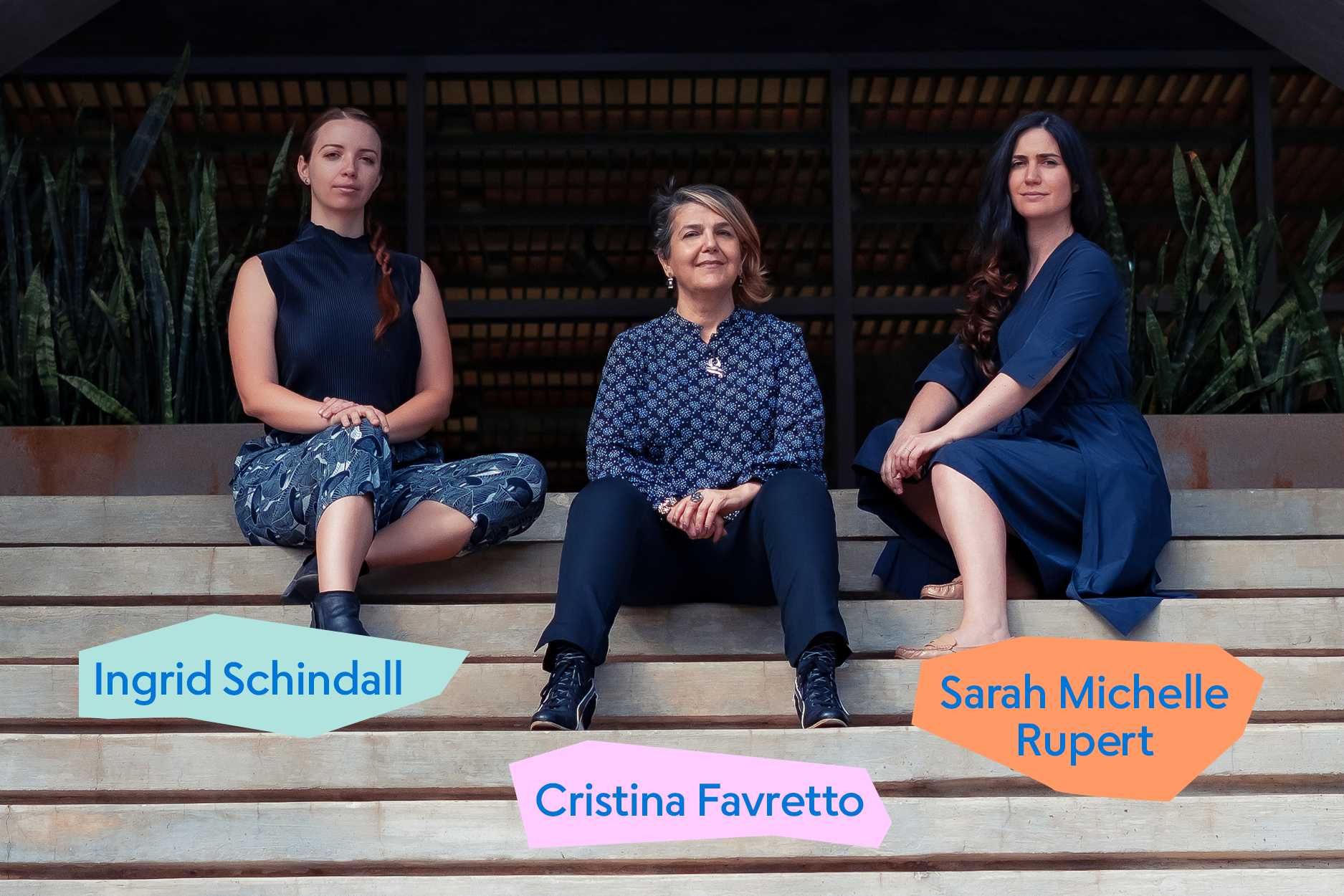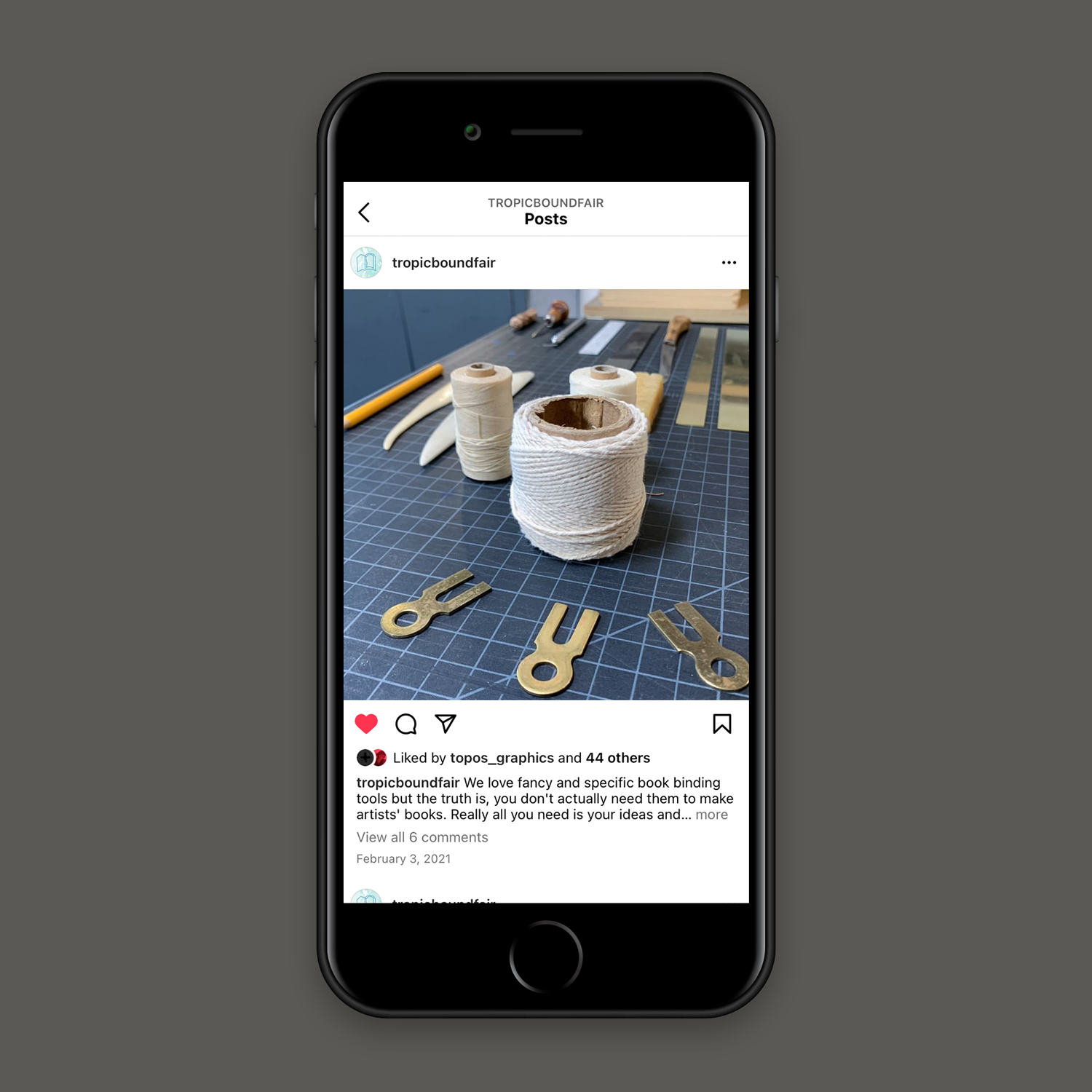 Custom icons like the book, scissors, and palm tree reference antique watermark. They are drawn as if they were created with a traditional, one-piece wire.