These Words Are Fugitives
"These Words Are Fugitives," is the debut poetry collection of Eduardo "Echo" Martinez.
The title typography extends beyond the front cover, to (and through) the fore-edge, and onto the backside of the book. In this way the words are intended to be fugitive, moving from place to place, difficult to grasp.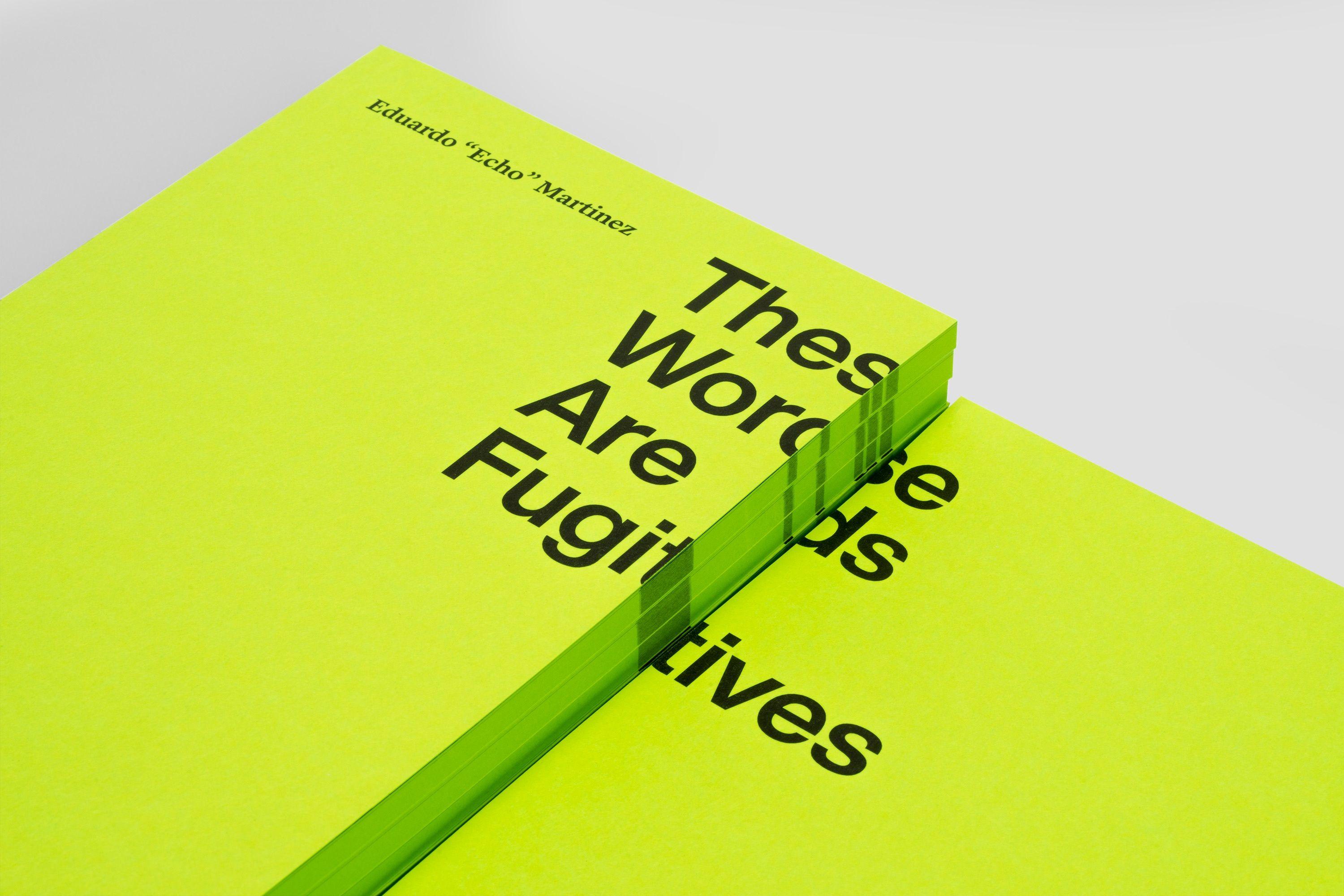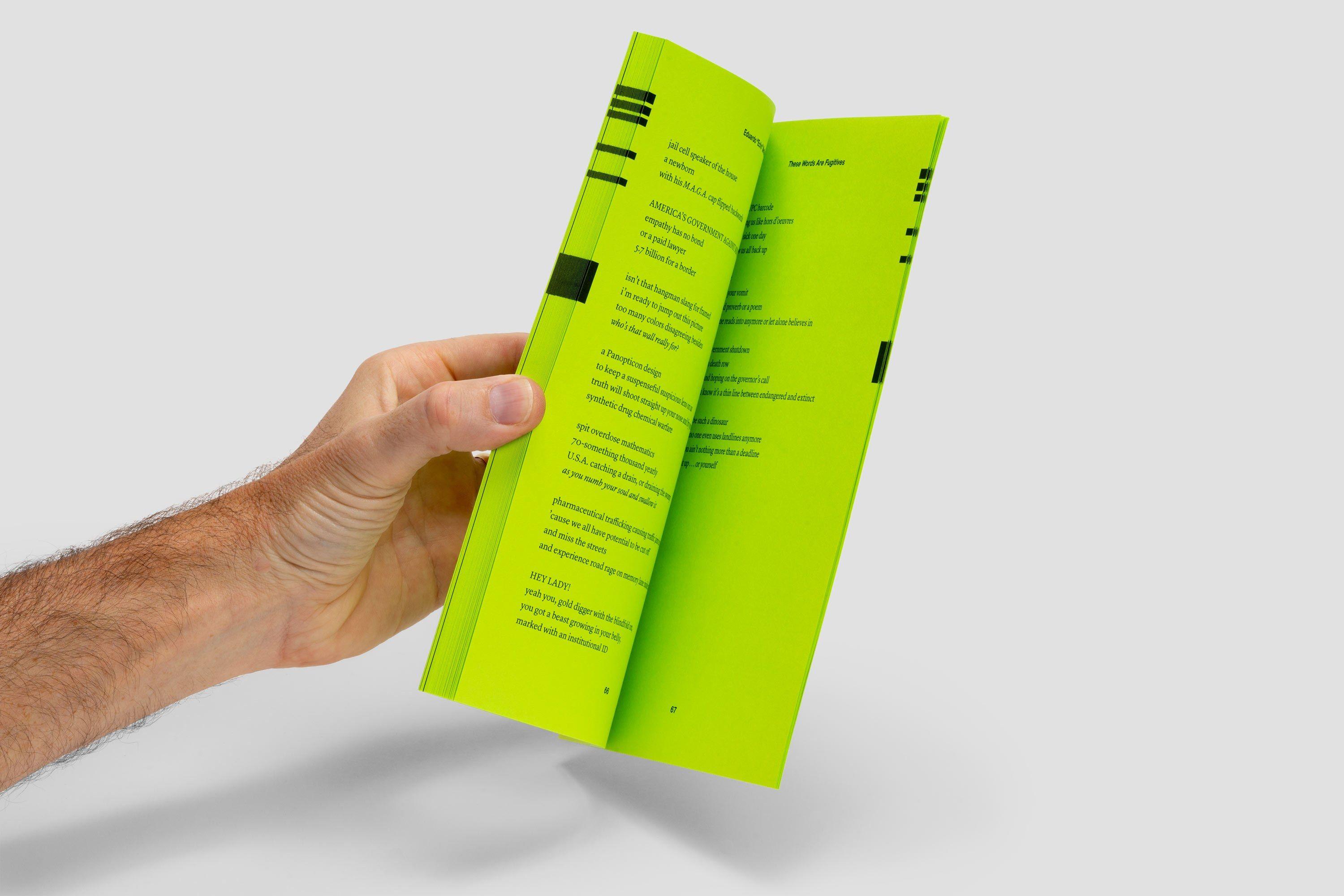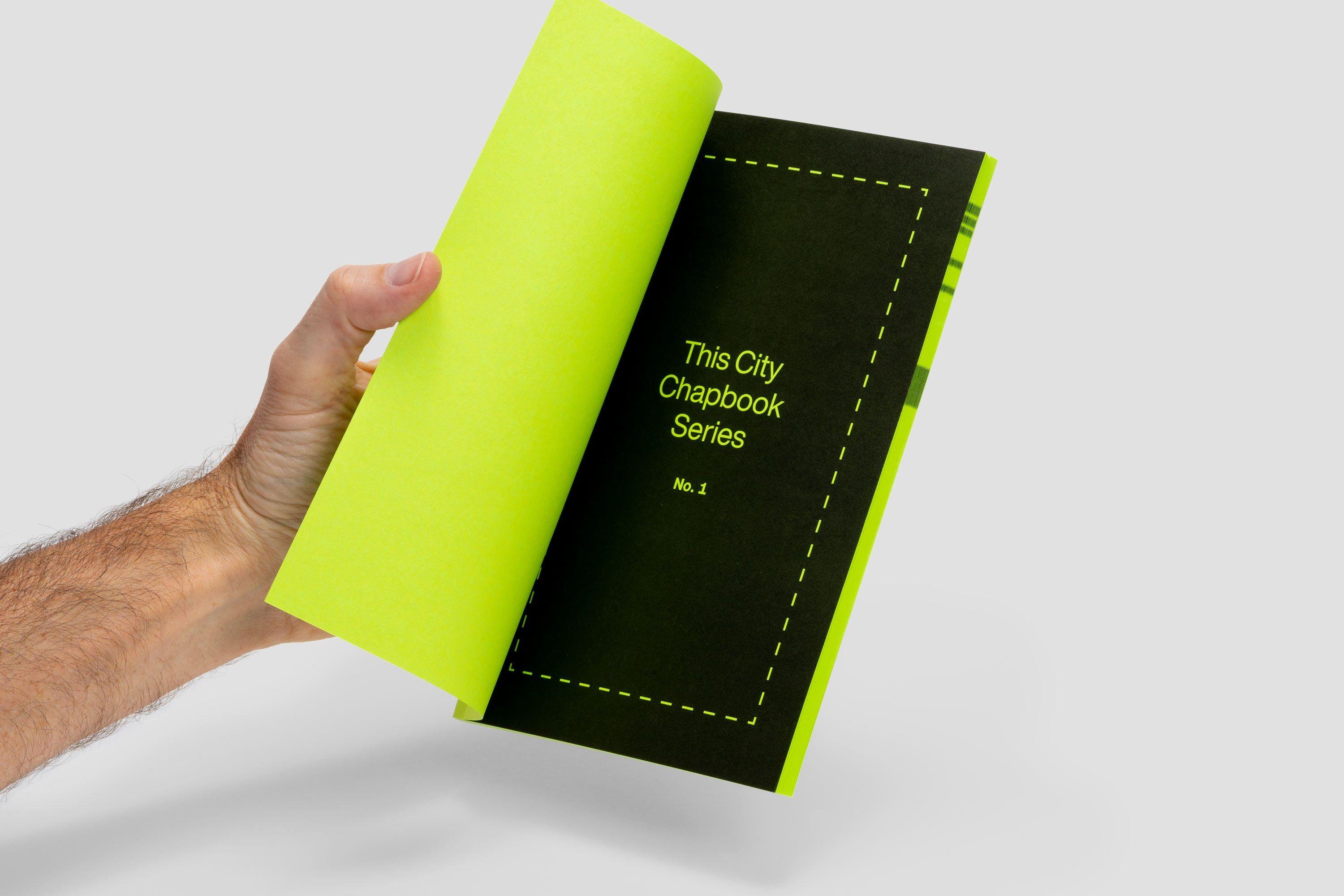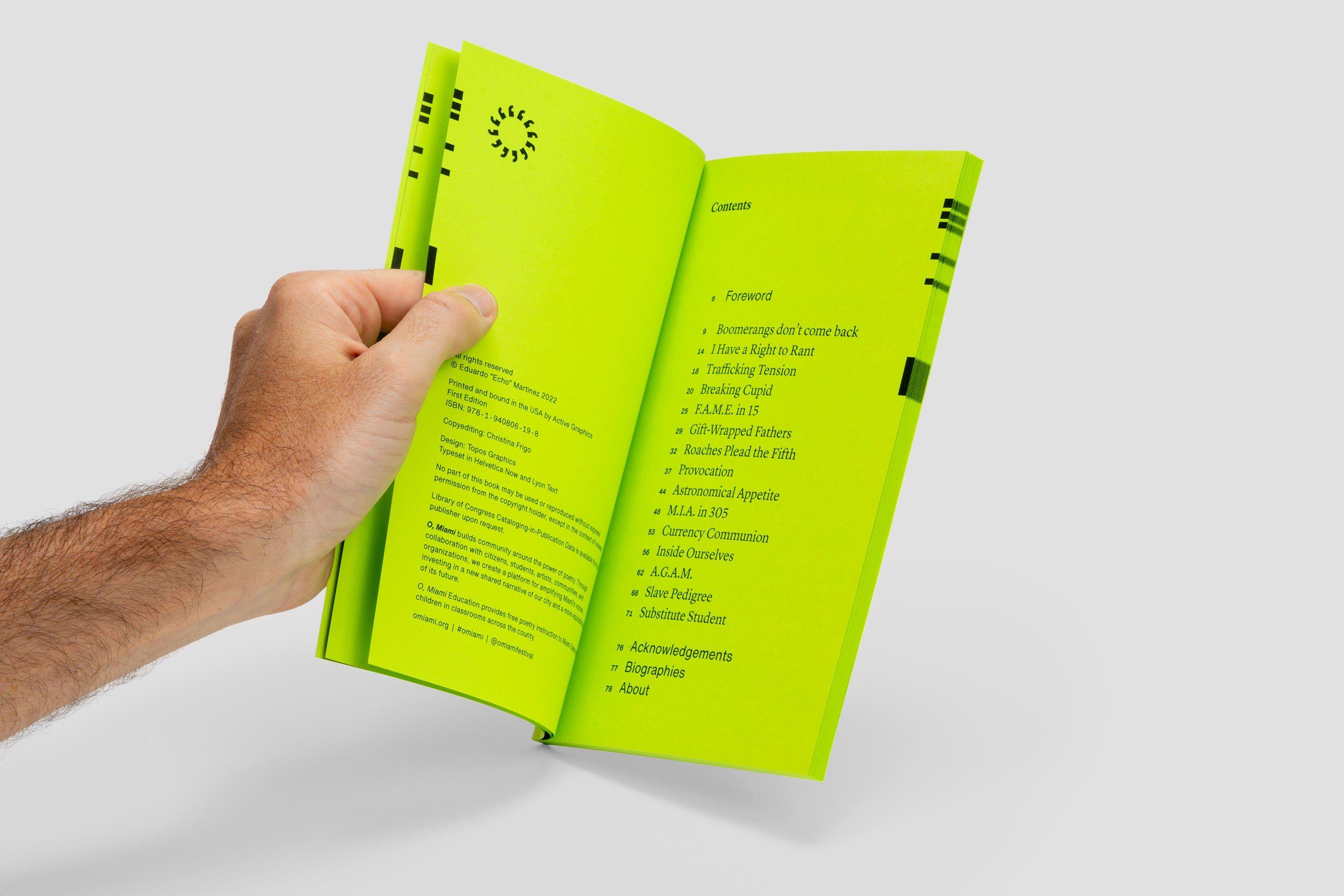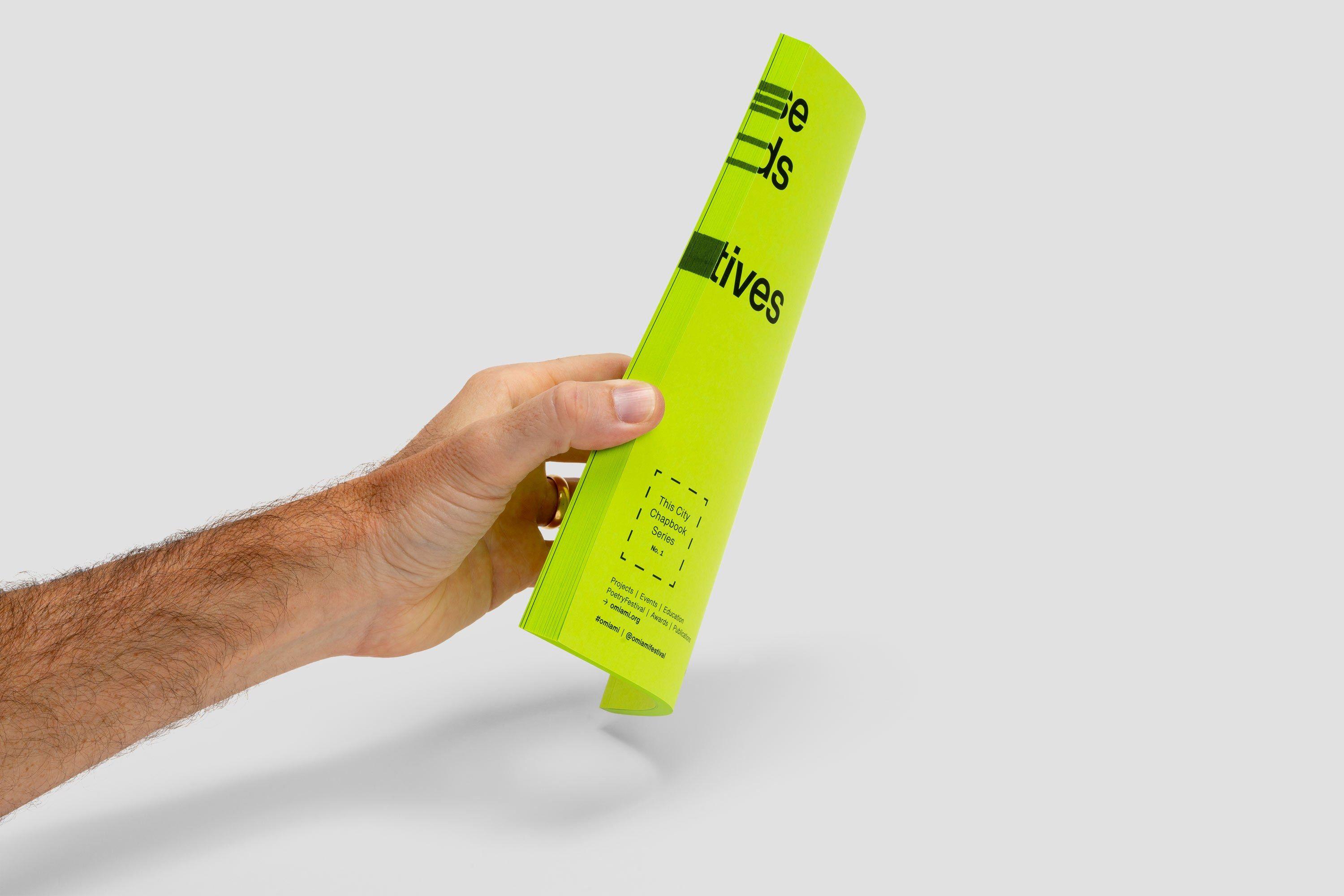 O, Miami's This City Chapbook Series publishes a volume of poems by each Luis Angel Hernandez Florida Poet Laureate at the completion of their two-year term. The mission of the series is to gain a wider readership for incarcerated writers, to draw attention to the incarcerated community, and to draw attention to other structural injustices built into the fabric of Miami. The books are provided free of charge upon request to libraries, schools, and other community centers.