The Paris Review Revel
The Revel is one of The Paris Review's oldest traditions—and its most anticipated. The event celebrates writers and writing and provides the core support necessary to carry on the vital work of the magazine. The Paris Review has become a beloved literary institution after sixty-five years in publication. The Revel brings together cultural leaders, friends, and readers of the magazine, emerging and established writers, and devoted patrons of the arts for a legendary party.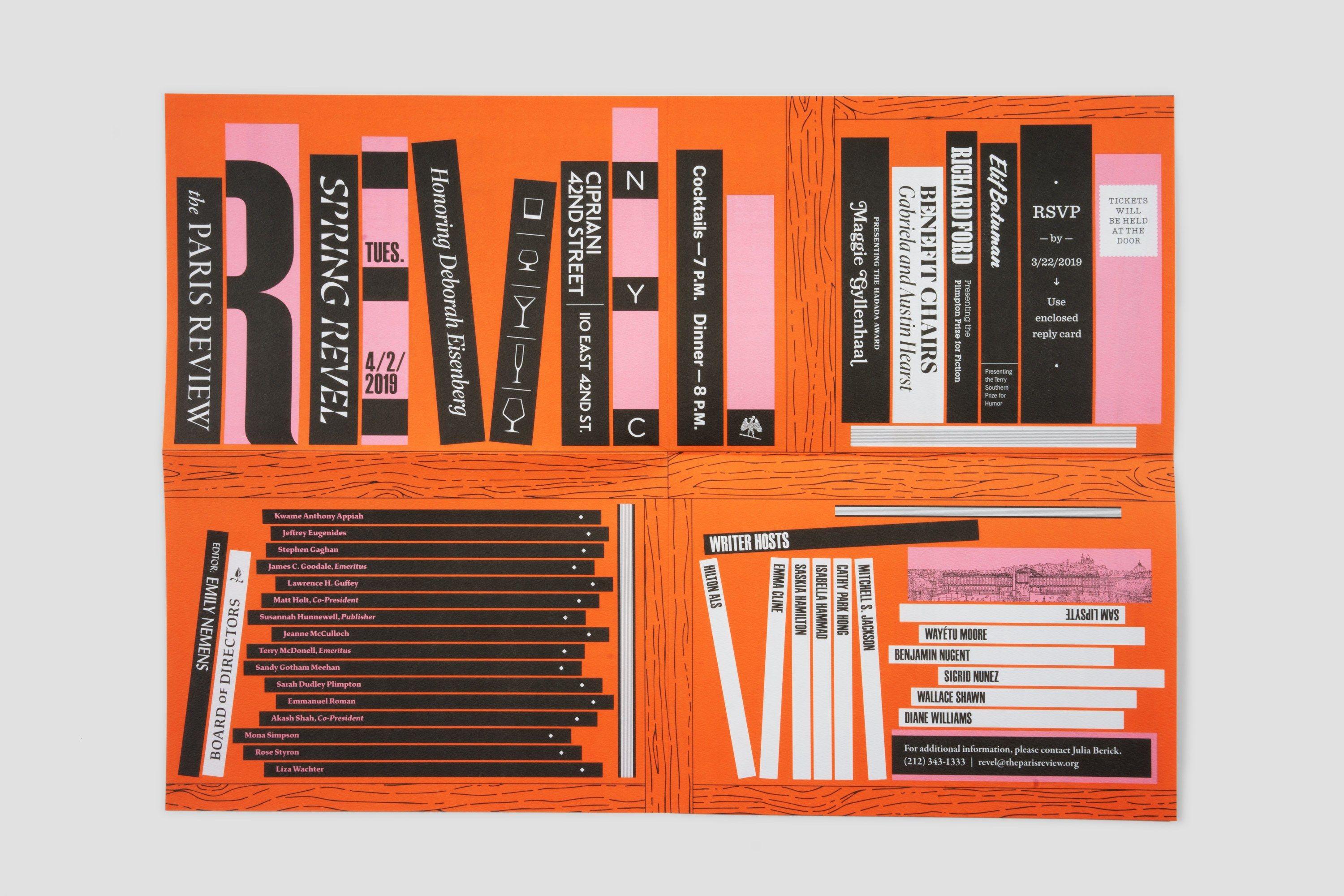 Our goal for the 2019 Revel was to signify literature with books, rendering the annual benefit event title—"Revel"—out of spines.
We designed a bookshelf environment for text elements to be placed, composing texts as if they were individual titles. Different volumes of content received other character treatments, functioning to compartmentalize the invitation's hierarchy of information and allowing us to approach each element anew. Like a personal library, the result takes on a character of its own. Book collections, like font collections, showcase a rich diversity of history, form, and taste.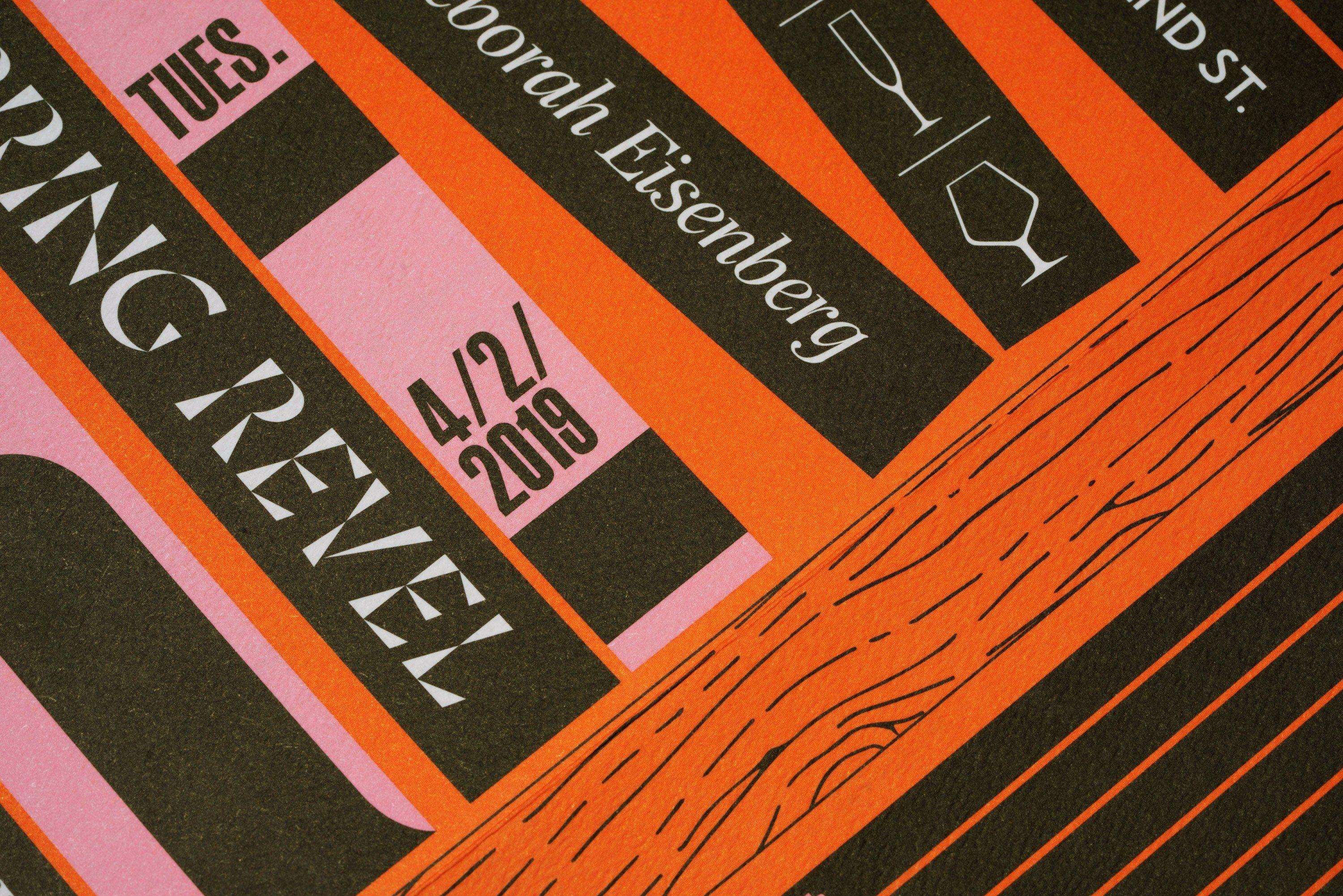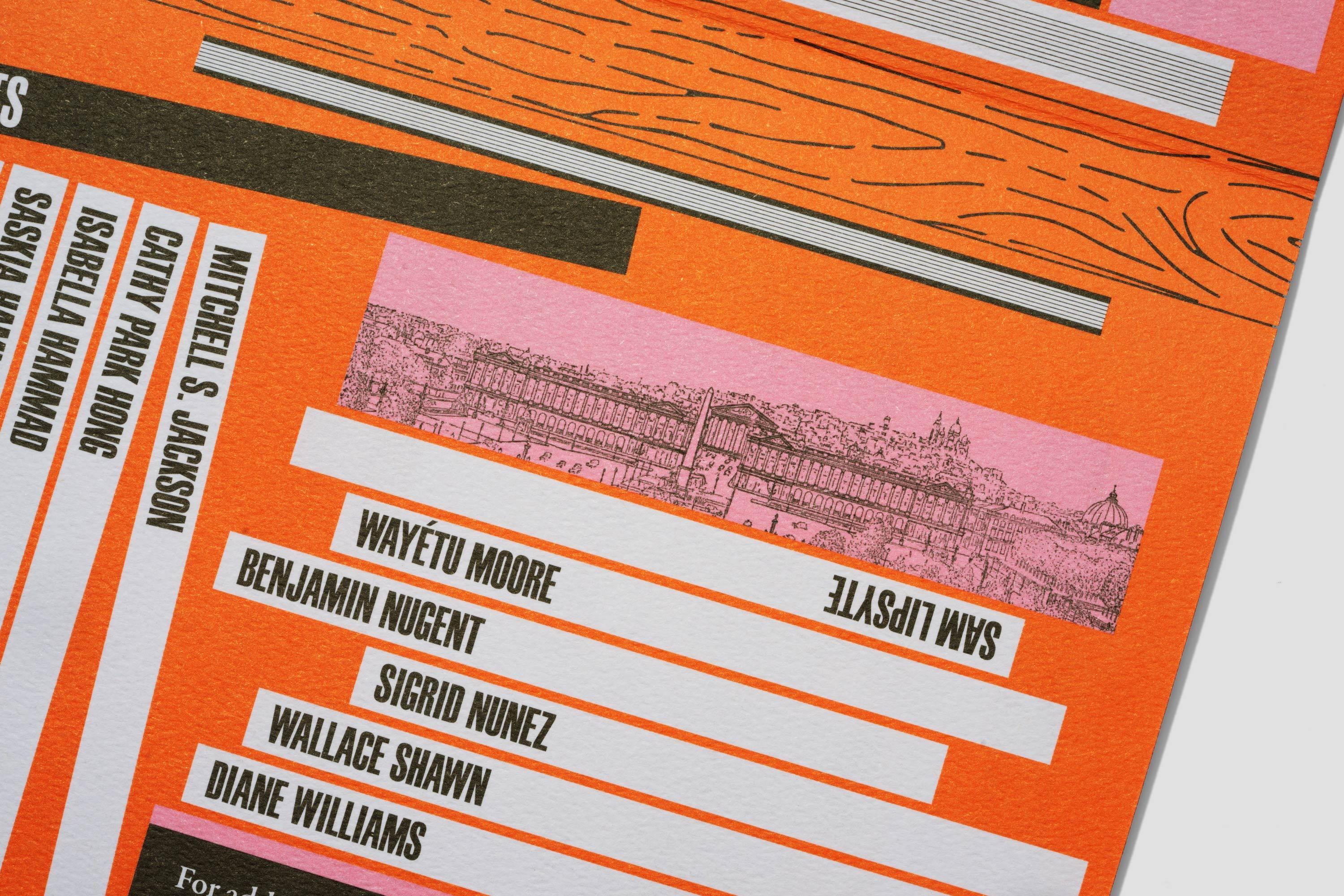 The rich history of The Paris Review, which came about in the 1960s, is meant to be celebrated alongside its contemporary impact. So, the resulting selection of books is composed of old and new-era sensibilities. We achieved this by focusing on the suite's color palette, various publication styles and eras, and a mix of purposeful typography.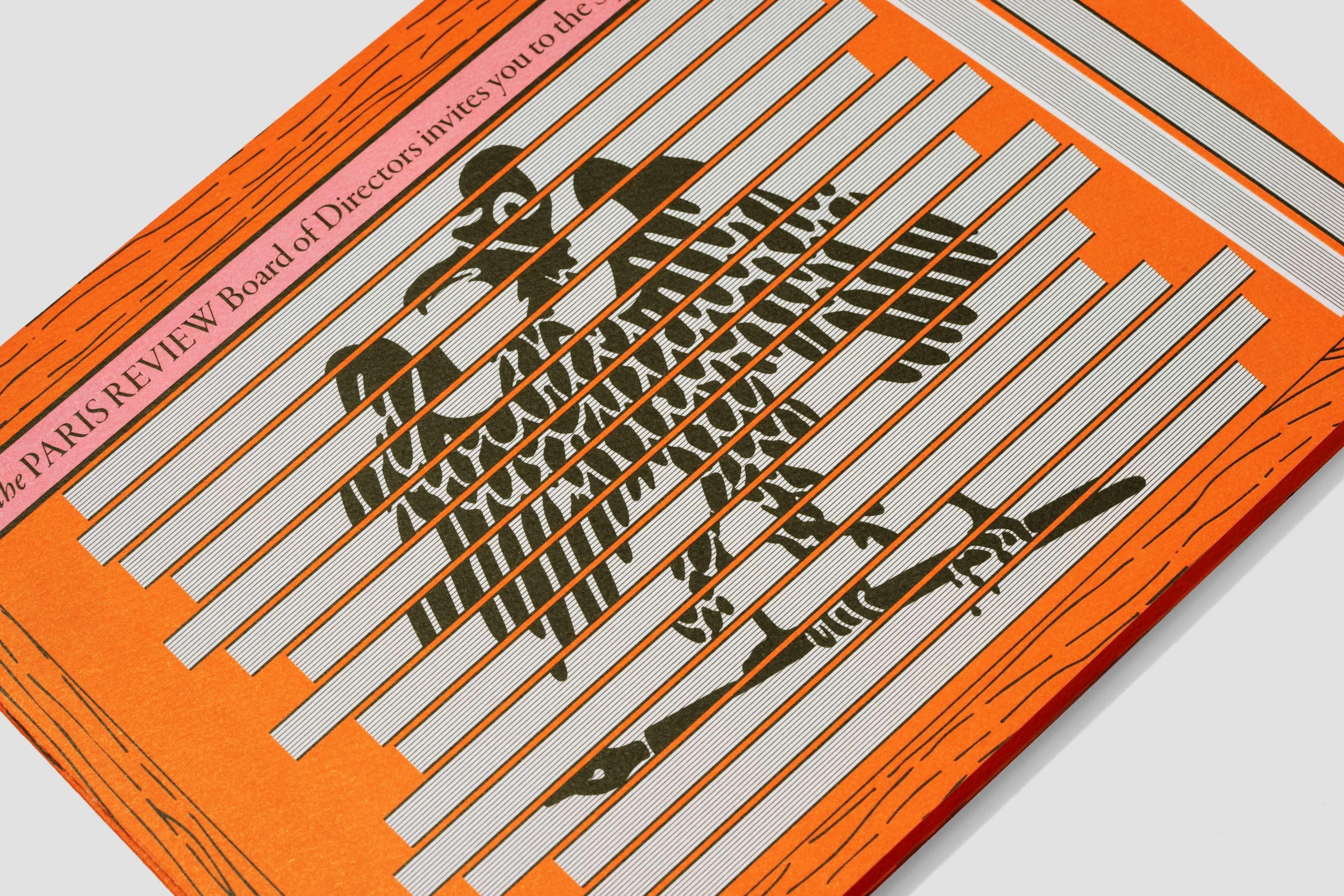 The invitation unfolded to a 10" × 14" posterette, with the front and backsides designed as a kind of A-Side, B-Side of a wooden bookshelf. The shelf cubbies gave us spaces—a semblance of a grid—to place information within. And that grid functioned through the event's other collateral, like its printed program.