The Westbeth at 50 exhibition celebrated the 50th Anniversary of NYC's Westbeth Artists Housing. Westbeth provides affordable housing for artists and their families. Its mission is to be a resource and generator of artistic endeavors for artists working in the fields of literary, visual, and performing arts.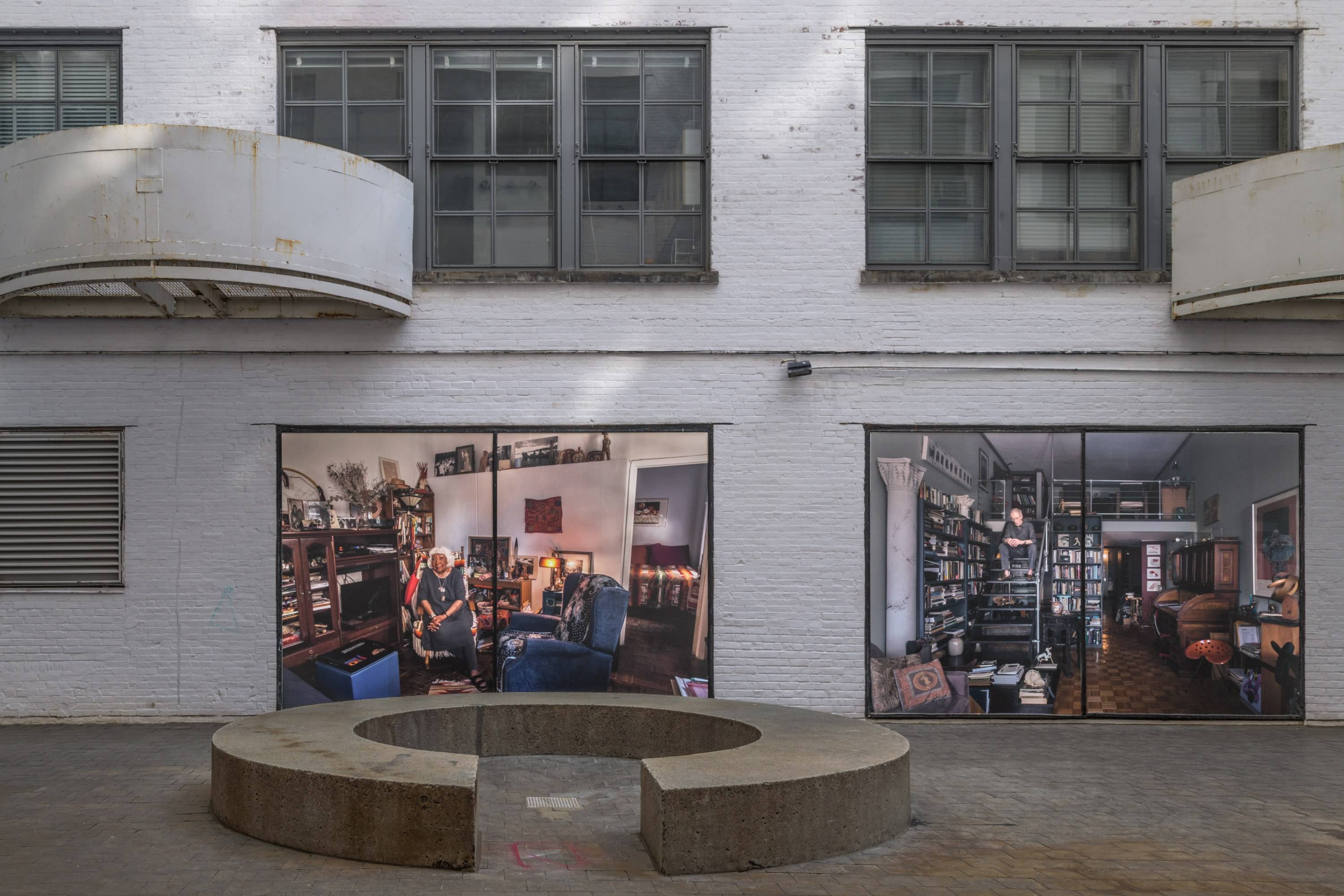 We installed the exhibit in two parts: part one honored some of Westbeth's longest-standing residents with a series of photographs by Frankie Alduino installed on windows throughout their outdoor courtyard. Part two showcased Westbeth's achievements by activating the building's high-traffic interior areas with image reproductions, texts, ephemera, artworks, and framed prints by Magnum Photos alum Leonard Freed.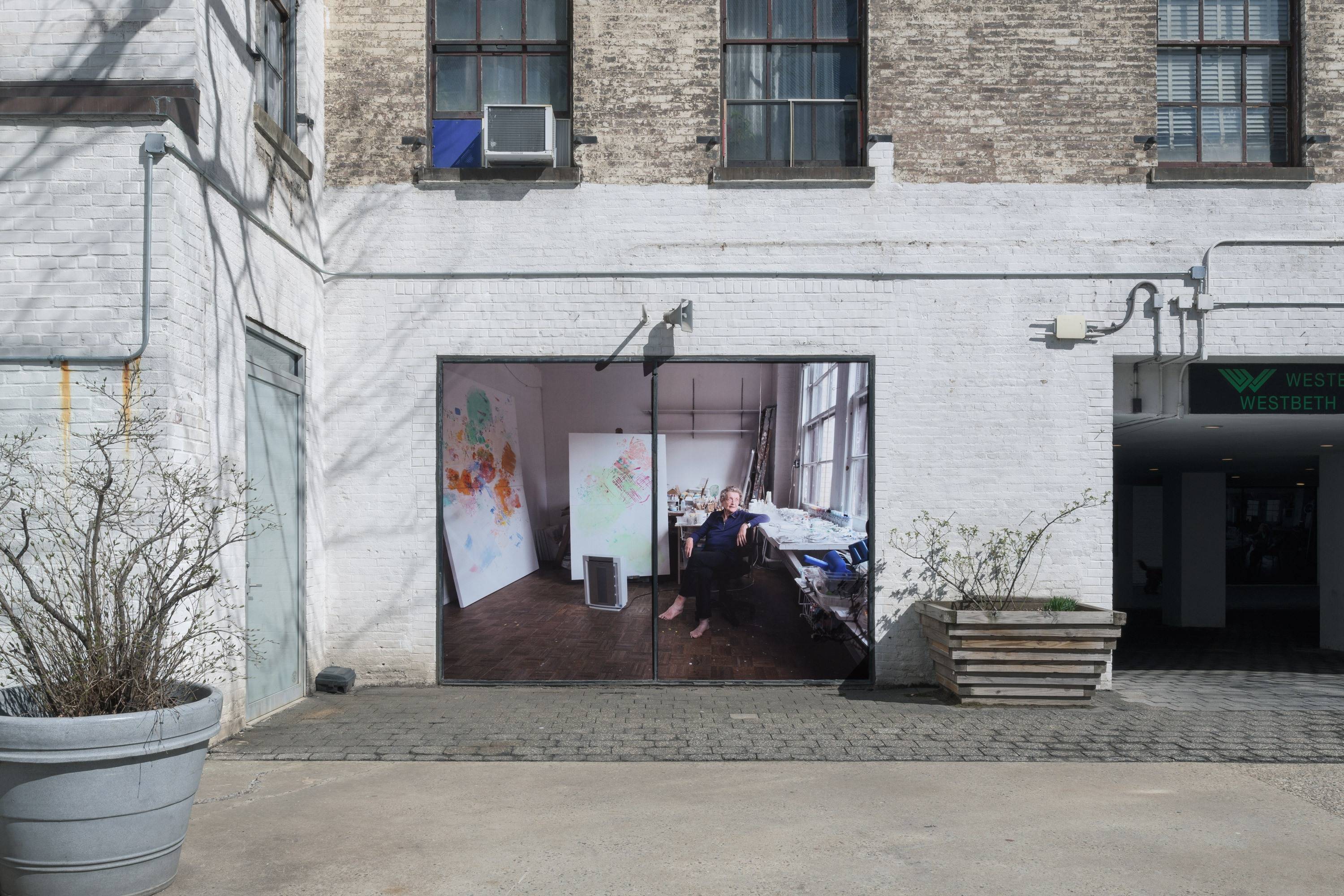 Filling entire windows, Alduino's portraits show residents in their spaces, surrounded by personal effects from their daily lives. The interior photographs showcased on the building's exterior helped to turn Westbeth inside out; they revealed intimate details of an innovative and radical artists' enclave that has existed in lower Manhattan since 1970.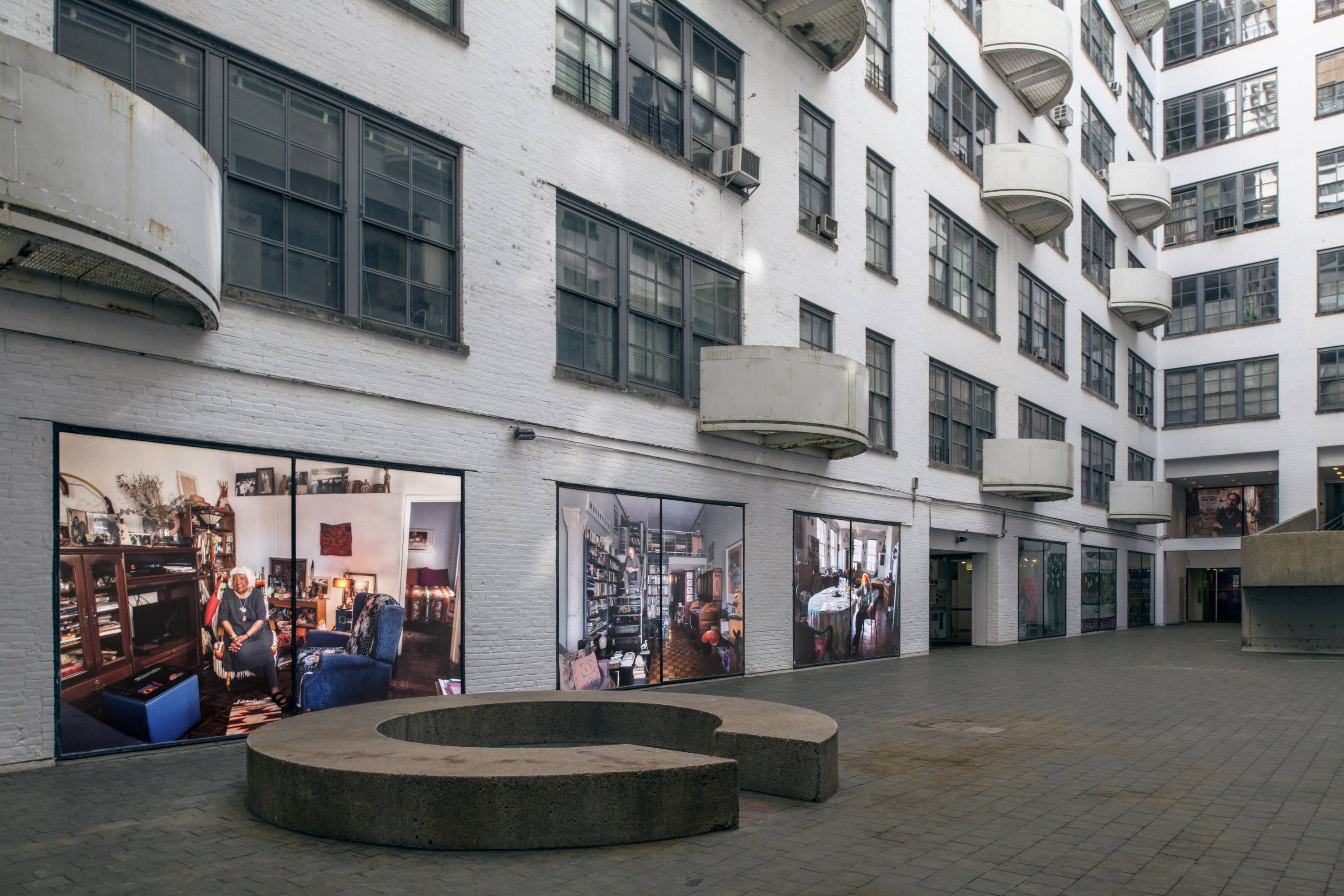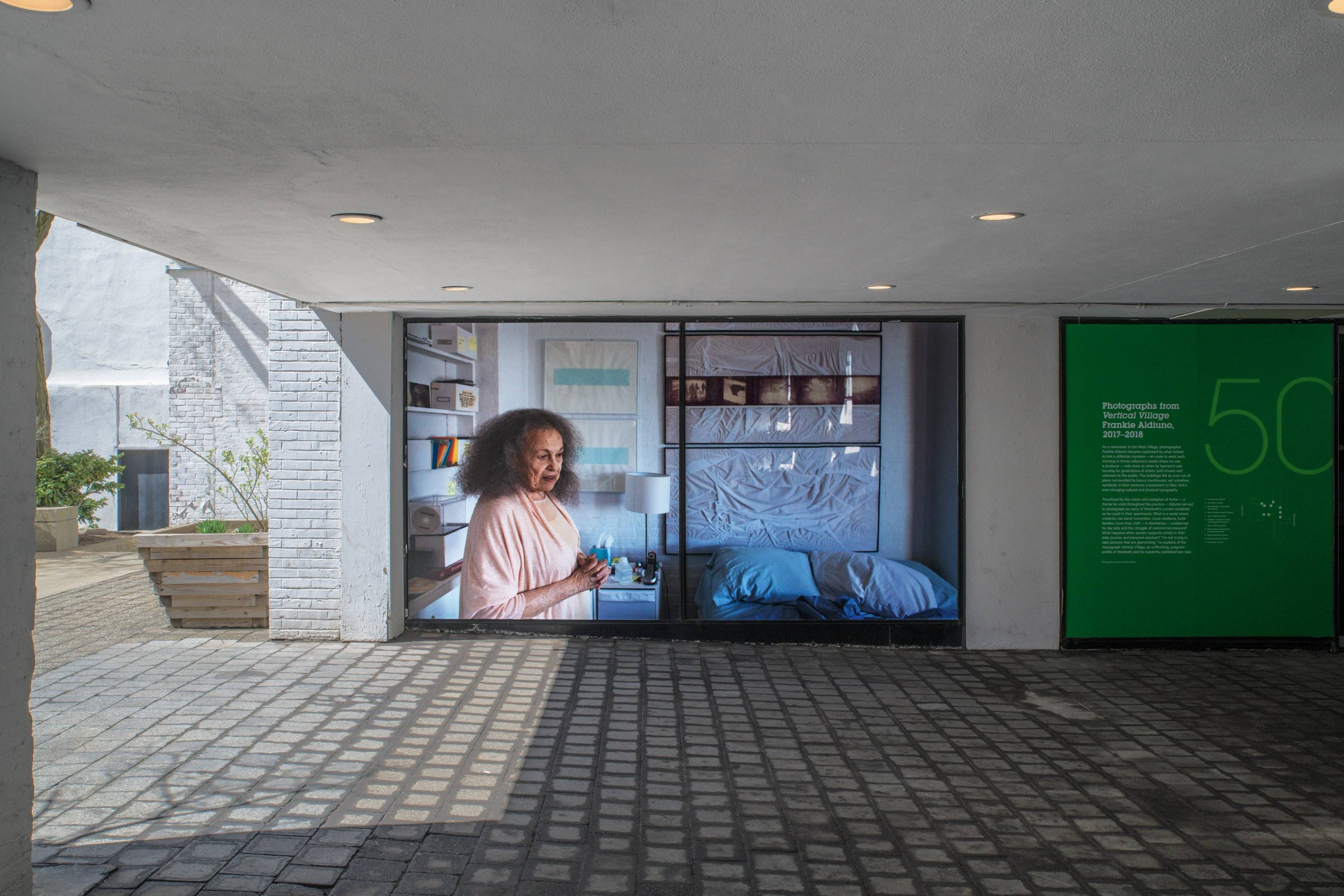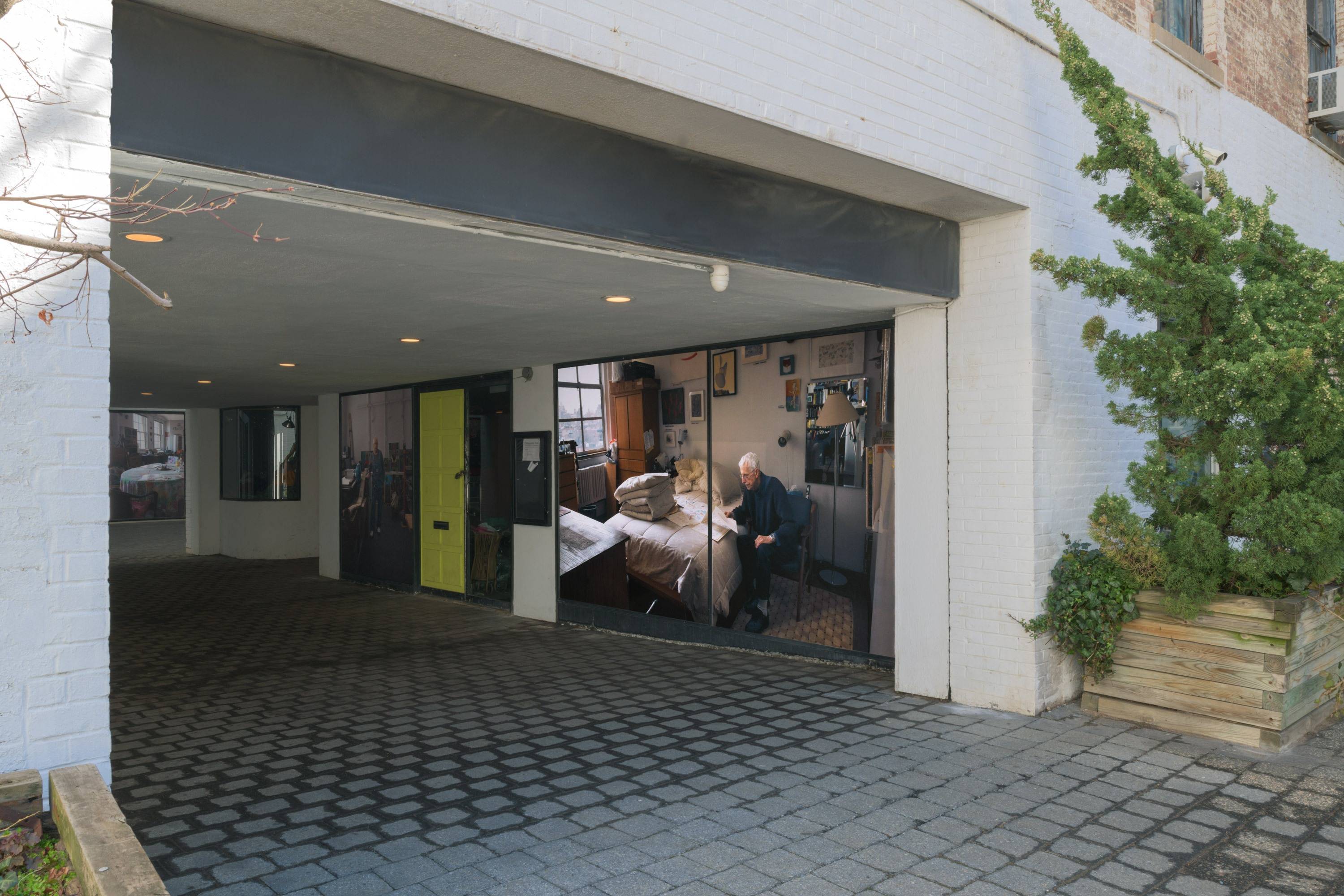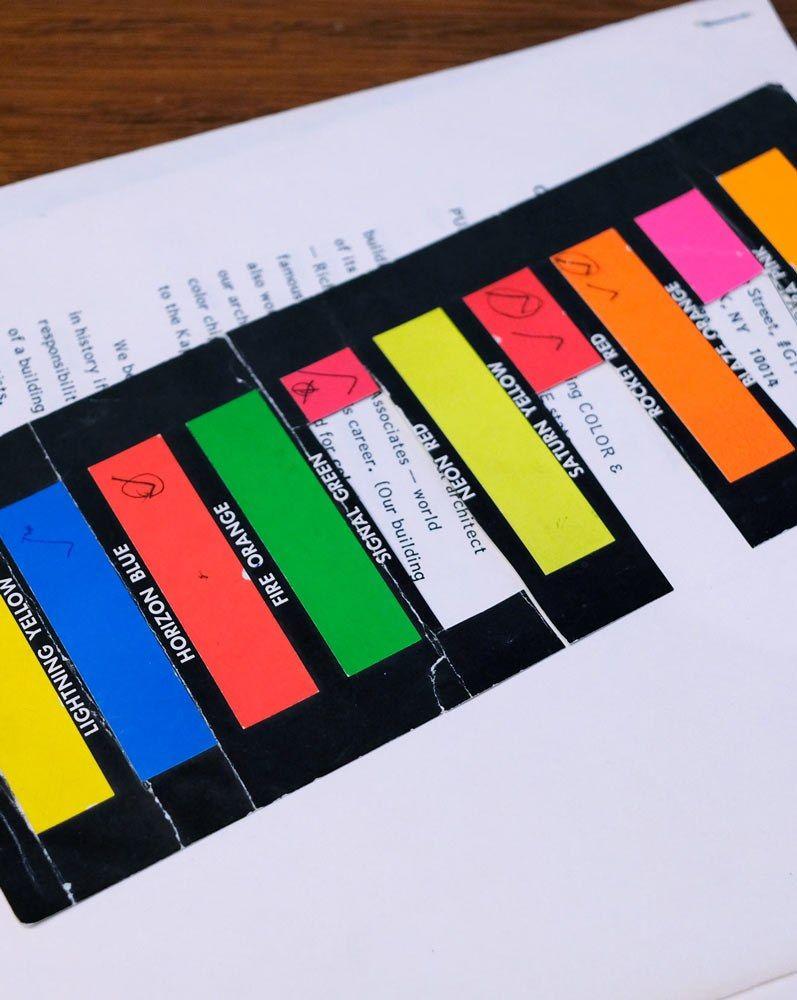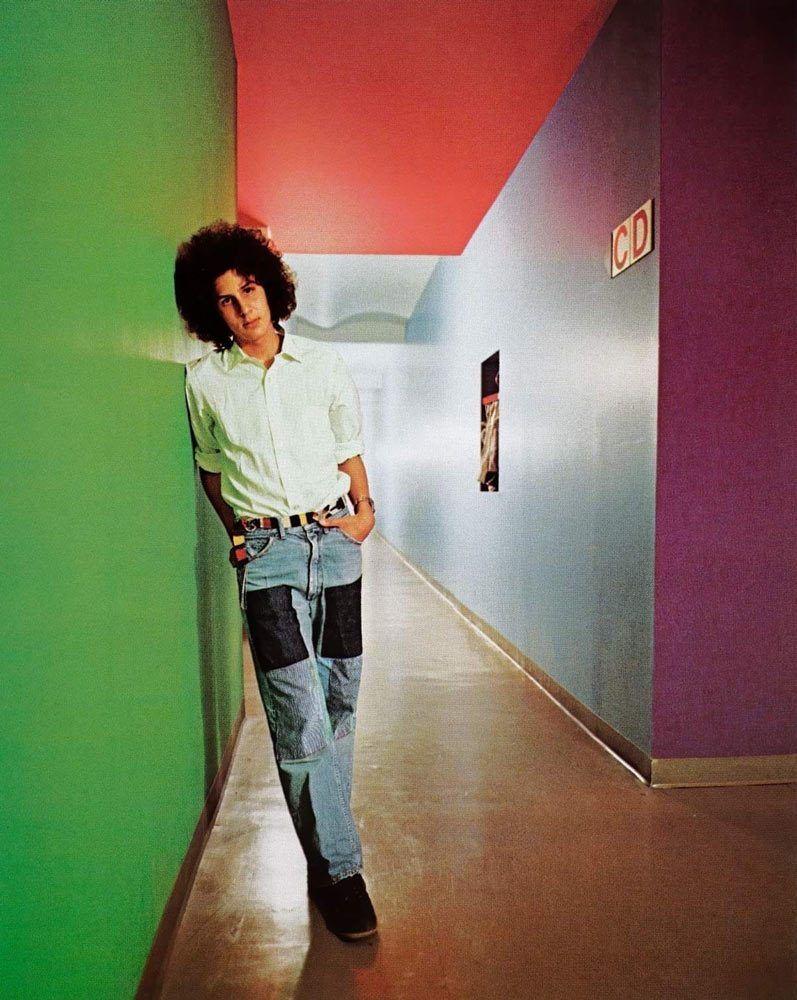 Westbeth is one of the first adaptive reuse buildings in the United States. Still a promising young architect, Richard Meier led the renovation. Westbeth opened in 1970.

Meier's original plan included an elaborate color system and called for saturated fluorescent walls. The image on the left is a color swatch from the buildings' renovation. On the right is a photograph by resident Evelyn Hofer; it provides rare insight into the original look of the interior hallways.
We took inspiration from Meier's original plan and incorporated a florescent green as part of our approach.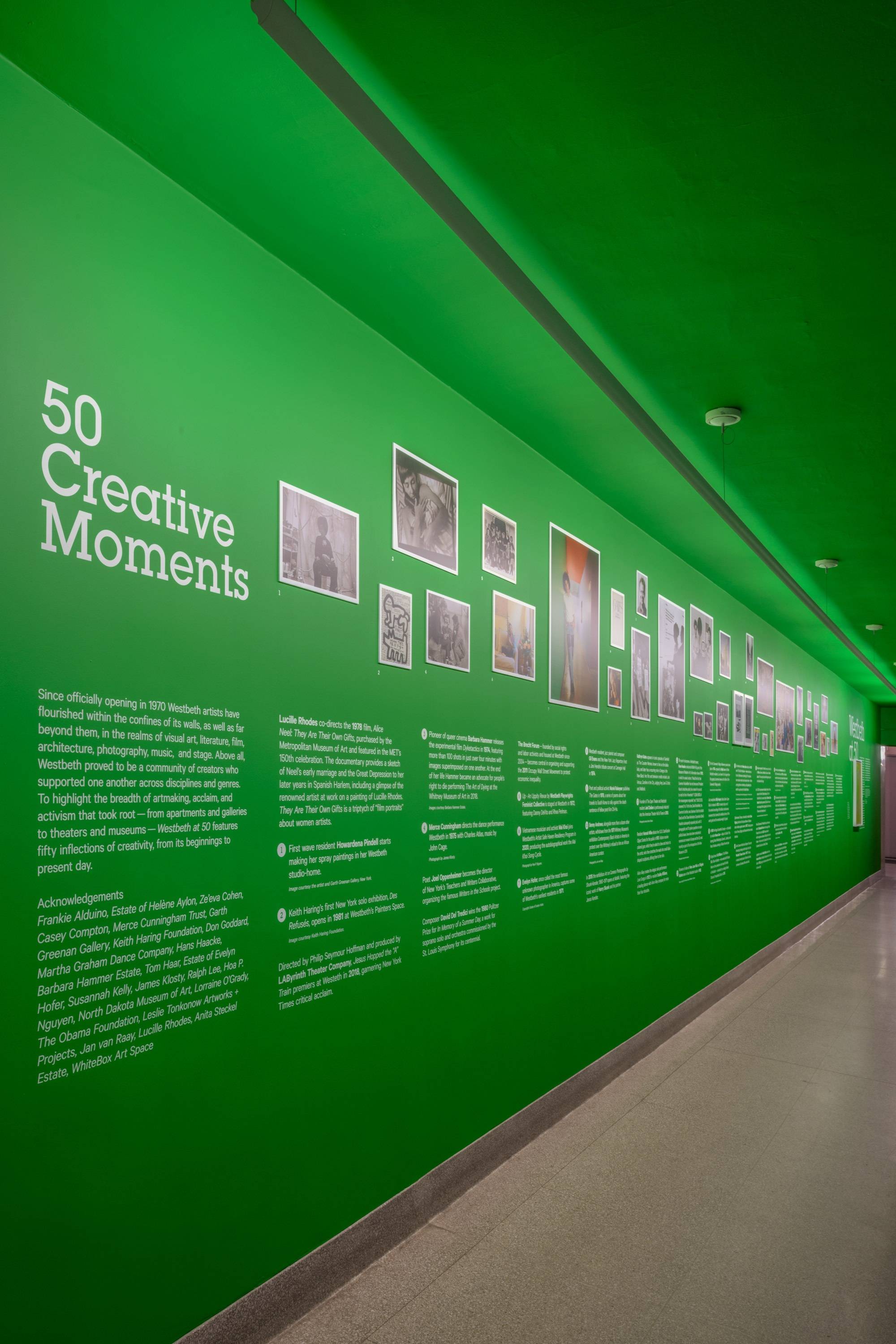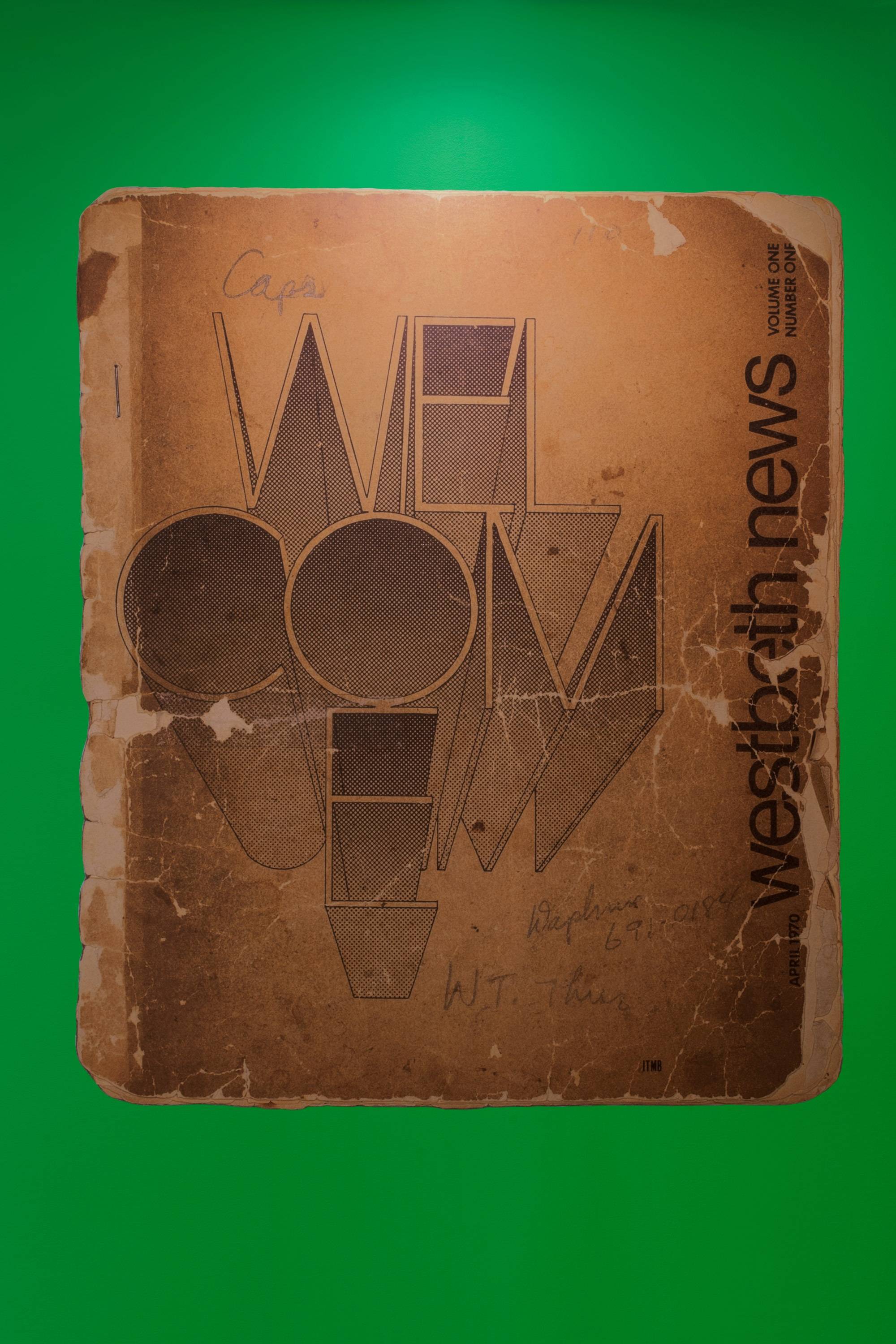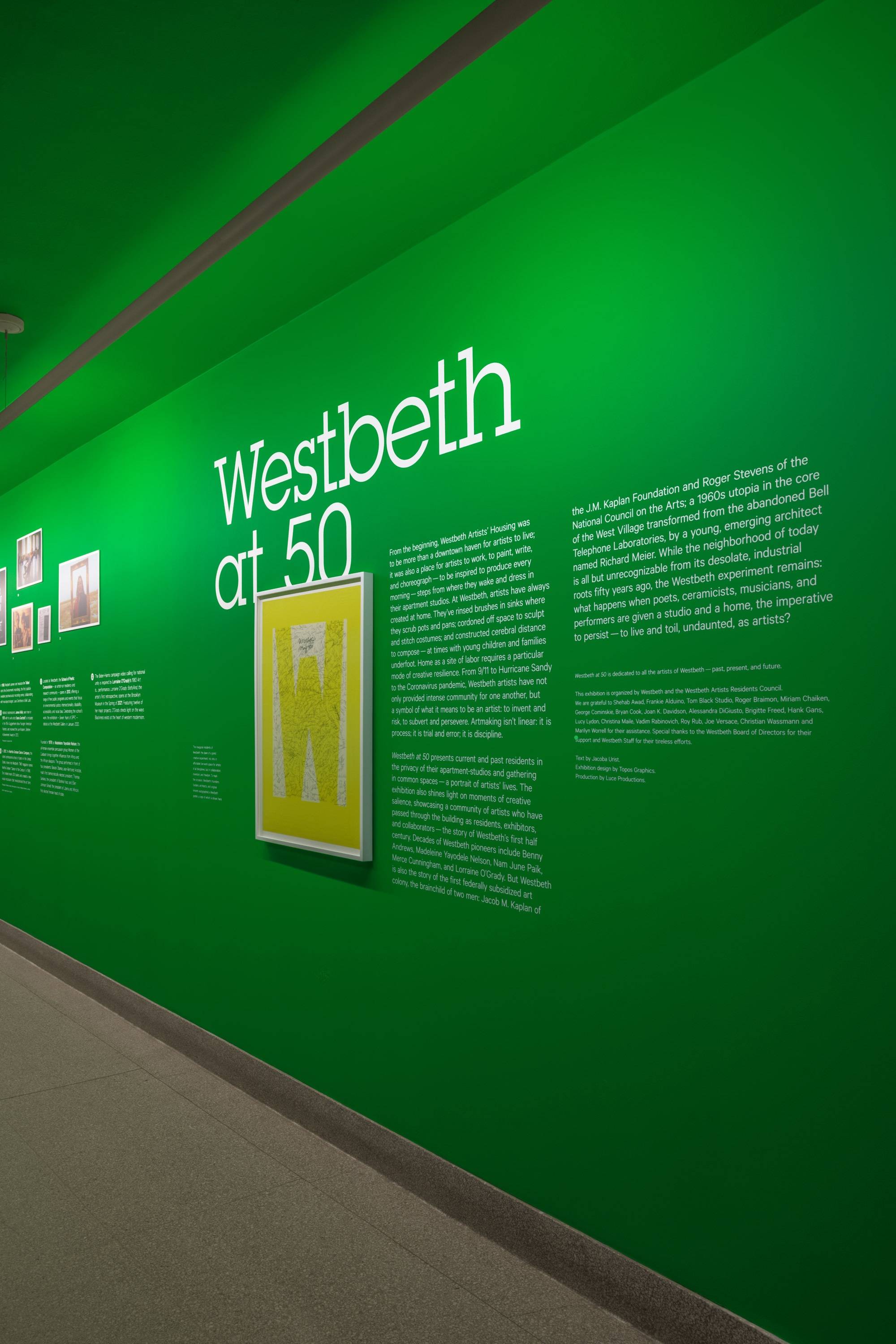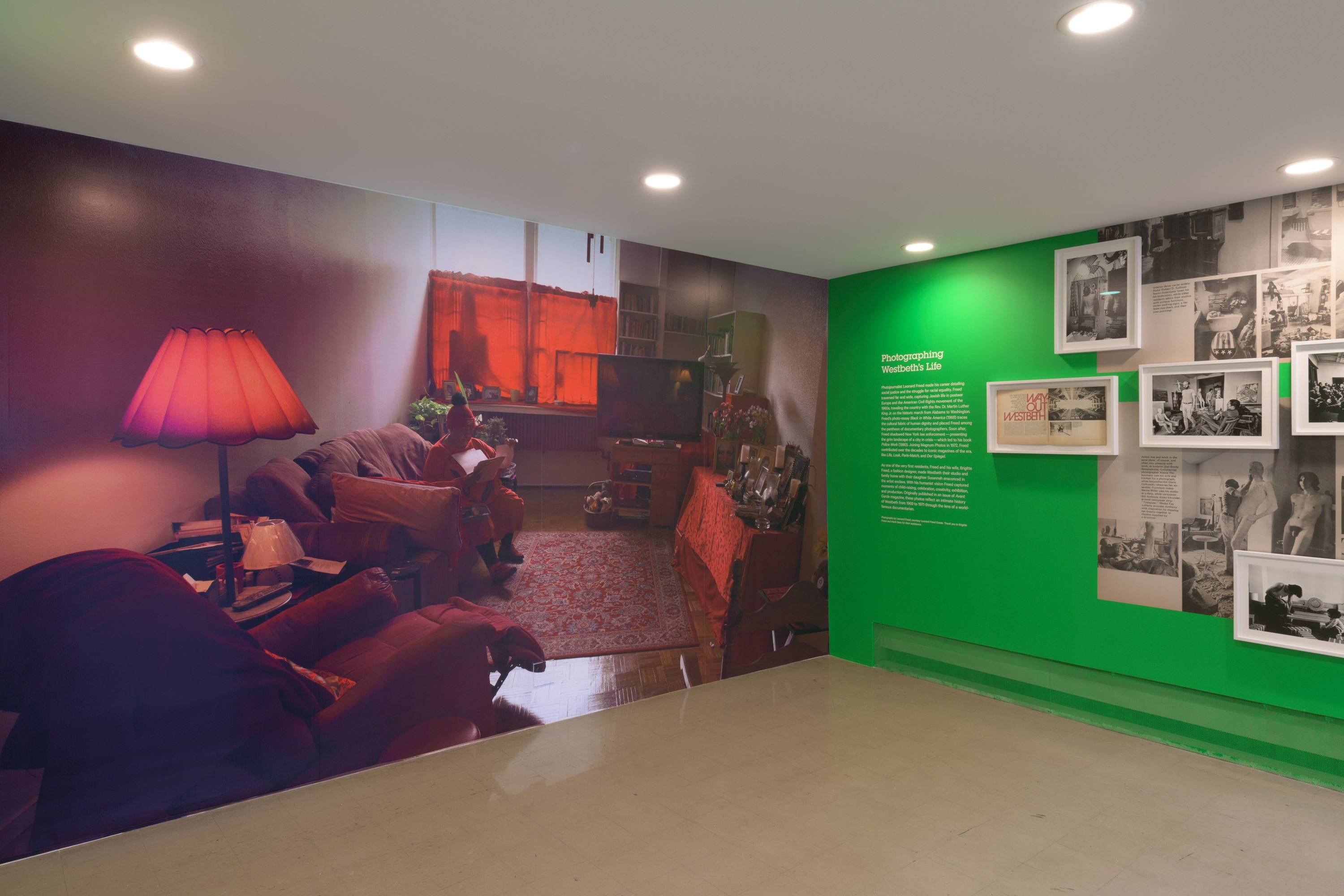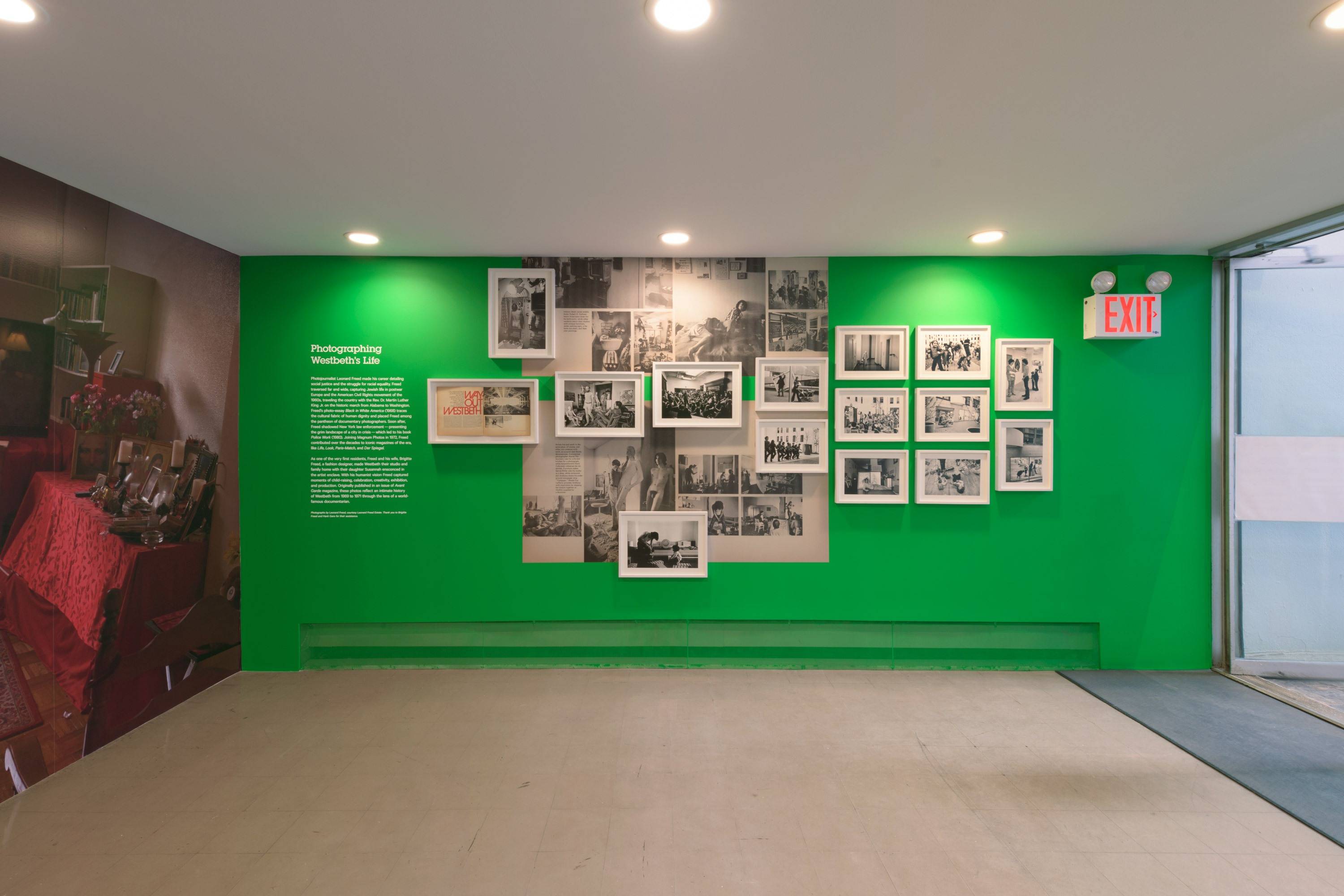 These photographs—taken by original Westbeth resident and Magnum Photos alum Leonard Freed—reflect a behind-the-scenes history of the first years at Westbeth (1969–1971). Freed took them as the first wave of tenants moved in. Avant Garde Magazine published some of the images in Issue #14.